Atlantis Law Firm outlines basic bankruptcy rules so clients understand process.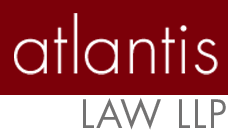 San Jose, CA,, United States of America - - June 5, 2014 /MarketersMedia/ — In the state of California, courts recorded 10,097 bankruptcy filings in March 2014, as reported by the Administrative Office of the U.S. Courts. Atlantis Law Firm recognizes this isn't a step one takes lightly, yet obviously it is one many discover they must take. The firm offers a free initial consultation, one designed to provide clients with options to determine if filing for bankruptcy is the right move for them.
"Clients often mistakenly believe they must have a certain level of debt before bankruptcy becomes an option. Nothing is further from the truth. Certain qualifications must be met when it comes to income and level of debt, yet there is no specific figure that applies to all clients. This is just one of many things clients learn during the initial consultation," Keith Q. Nguyen, spokesperson for Atlantis Law Firm, explains.
An Atlantis Law Firm bankruptcy lawyer sits down with each client to review the facts of their case. Some find they must take the bankruptcy means test, a test in which monthly expenses are deducted from monthly income. Any adults in the household receiving income undergo the test to calculate the current household income, and this process works to determine disposable income. When the disposable income comes in under the median disposable income of one's zip code, Chapter 7 bankruptcy becomes an option. If it doesn't, Chapter 13 bankruptcy remains a solution.
"Once the correct type of bankruptcy has been determined, the attorney and client meet to draft the bankruptcy petition. With a Chapter 7 bankruptcy, disposable income along with short and long term goals are discussed. This allows the client to begin the process of becoming debt free in the shortest time possible. Clients find the process allows them to take control of their financial situation once again," Nguyen continues.
Many consider bankruptcy to be a negative financial experience, but Atlantis Law Firm doesn't agree. Bankruptcy can be positive as it allows one to get back on the right track when it comes to their finances. All necessary information must be included in the original petition to ensure the suit is resolved in the shortest time possible.
"Other options include debt settlement, a short sale, foreclosure defense, and more. The attorneys at Atlantis Law Firm explain how a bankruptcy filing affects one's credit score, if wage garnishment and bank levies may be used against someone in an effort to collect a debt, and more. Bankruptcy guidelines remain complex. Seek legal assistance before taking this step to ensure everything is done properly the first time so the desired relief may be obtained," Nguyen declares.
About Atlantis Law Firm:
Atlantis Law Firm strives for excellence in all practice areas and remains committed to providing the best when it comes to treatment of their clients, legal work, firm management, and more. Every client becomes part of the law firm's family and is treated with dignity, compassion, and respect. Attorneys remain available to clients at all times, providing clients with nighttime and weekend appointments to fit busy schedules.
Contact Info:
Name: Keith Q. Nguyen
Organization: Atlantis Law Firm
Phone: (408) 606-2610
Source URL: https://marketersmedia.com/atlantis-law-firm-reveals-intricacies-of-bankruptcy-filings/50534
For more information, please visit http://atlantislawfirm.com/
Source: MarketersMedia
Release ID: 50534