The Atlanta-based company offers helpful information about music and media to fans. The list of 2019 notable music festivals and the best software for audio producers who are just starting out is available on their website.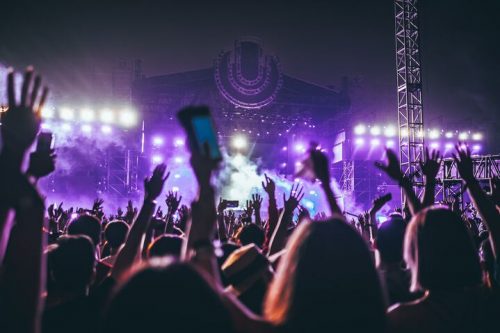 Duluth GA - June 25, 2019 / / — Atlanta Institute of Music and Media is pleased to announce that the firm has put together a list of the top music festivals to attend. When it is impossible to go to all the music gatherings, this list will save time and effort in determining which are the first choices for music fans. No matter what the favorite genre of music is, there is a festival in America for every fan. As the number of music festivals continues to expand, it can be hard to keep track of all of them. The list from the Atlanta Institute of Music will provide some suggestions of 'must-see' events.
Further details are available at https://www.aimm.edu/blog/american-music-festivals-to-attend.
Punk rock fans can spend a weekend in Chicago, jazz aficionados can make their way to New Orleans, and for fans of pop music and large, sweaty crowds, there are have a few festivals available this year, as well. Although there are many events which happen across the country, the list provides the names of just eight of the very best festivals from which to choose.
The names of the top eight events include Coachella, SXSW, Lollapalooza, Big Ears, Pitchfork Music Festival, Levitation, Electric Daisy and New Orleans Jazz And Heritage Festival. It is apparent from looking at the list that there are many genres of music available to fans of all ages.
The list from AIMM is helpful in identifying events which may not have reached the ears of all across the country. When there is warm weather, the number of music festivals grows. Sitting outside and listening to the top music options is quality time.
A spokesperson for the Institute explained, "If you want to try your hand at capturing the best audio results while attending an event, you are invited to refer to our list of the best software for beginner audio producers. We have created an article which helps you in your search for the best sound production.
Location details are available at Atlanta Institute Of Music and Media, Breckinridge Boulevard, Duluth, GA
Contact Info:
Name: Atlanta Institute of Music and Media
Email: Send Email
Organization: Atlanta Institute of Music and Media
Address: 2875 Breckinridge Blvd #700, Duluth GA 30096
Phone: (770) 242-7717
Website: https://www.aimm.edu
Video URL: https://www.youtube.com/user/AtlantaMusicEdu
Source URL: https://marketersmedia.com/atlanta-institute-of-music-and-media-posts-list-of-music-festivals-to-attend/88889689
Source:
Release ID: 88889689