Holistic medicine is not a quick-fix to wellness.Athletes are committed to recovering health with a holistic practitioner who sees them as a whole person, not a disease. They are great patients, have a winner mentality, understanding the body/spirit, They want to get well, play well.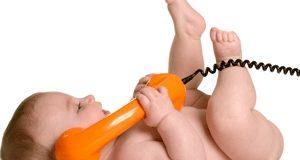 New Windsor, United States - October 16, 2018 /NewsNetwork/ —
Holistic medicine is not a quick-fix road to wellness (although it sometimes can be). Athletes are sincerely dedicated to recovering health, in cooperation with a holistic practitioner who sees them as a whole person, not just a disease. Athletes are great patients because they have a winner mentality and really want to achieve something. They understand the complexity of the body/spirit and what it takes to get well and stay well, so they can play well, says Laith Naayem, a former Buddhist Monk, who studies Acupuncture and Oriental Medicine
Holistic Acupuncture is an excellent complement to physical rehabilitation for athletic and other orthopedic injuries. Acupuncture can help improve physical performance, ease the effects of overtraining, and prevent future injuries. It has been proven to decrease pain and inflammation, as well as promote circulation to the affected tissues. This optimizes healing by bringing in the necessary nutrients and removing metabolic wastes. Athletes and those who are physically active understand how critically important it is to maintain balance in the body; once balance is disrupted, tissue breakdown and injury occur. Acupuncture can play an integral role in maintaining this balance.
Orthopedic and sports medicine acupuncture is one of the most solid syntheses of eastern and western medicine. Naayem employs an anatomically based method when using acupuncture to treat sports and orthopedic injuries. In addition to the classical acupuncture points, he commonly uses trigger points, motor points, and points along the spine that impact nerve innervation of the injured tissues. Oftentimes, one of the primary goals is to simply reset the portion of the nervous system which determines the tension level of the affected soft tissues. Once this tension level has been corrected, a cascade of positive results takes place. Bone alignment corrections can be maintained, postural corrections are more easily attained,
When living in Burma, he was exposed to a Burmese acupuncturist who treated his sprained ankle with the tiny needles. He was surprised at the absence of soreness and stiffness the next day. He did a stint in the Peace Corp in Nepal, teaching science.
He begins the initial session with a thorough musculoskeletal examination, through palpating and muscle testing.This allows him to immediately begin treating the pain, but more im, discover the source of the dysfunction. Much time and money can be wasted by "chasing symptoms" he emphasizes, if this type of exam is not performed.
He has successfully treated numerous sports and orthopedic injuries using oriental physical therapy, suggestions for stretches and other exercise. This succeeds the progress of recovery and his treatments include dietary recommendations for further improvements in the athletes health and recovery.
https://www.lanacupuncture.com
Contact Info:
Name: Laith Naayem, L.A.c., MSOM
Email: Send Email
Organization: LAN Acupunture and Herbal Medicine
Address: 815 Blooming Grove Turnpike Suite 402, New Windsor, New York 12553, United States
Phone: +1-845-647-7639
Website: https://www.lanacupuncture.com
Source: NewsNetwork
Release ID: 422154