Anxiety Direction has created a step by step guide to taking control of and managing anxiety and panic attacks, which they have made freely available to all.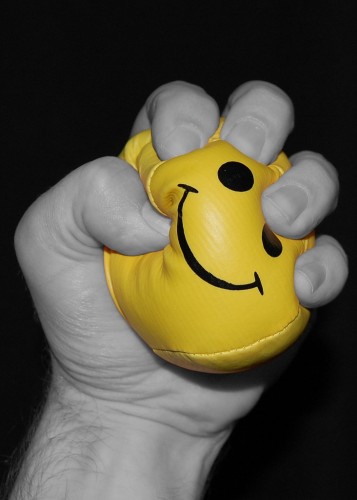 San Francisco, CA,, United States of America - - January 10, 2014 /MarketersMedia/ — Anxiety and Panic Attacks affect millions of people around the world, and many of these people can suffer from these afflictions without having a generally anxious personality or consciously understanding what is causing them. As a result, these attacks can be highly distressing for the individual and for their loved ones. Anxiety Direction is a resource center that hopes to empower people to take control of these attacks, and has published a new seven step guide on how to cure anxiety and panic attacks that they have made freely available to all.
The free guide includes information on understanding the conditions known as anxiety and panic attacks, a guide as to how to determine the symptoms of panic attacks, and explanations of the underlying causes of anxiety attacks. The booklet also gives advice on ending panic attacks through simple cognitive behavioral actions and processes, as well as explaining options to consider in the longer term.
The guide is free to download from the website and copies can be distributed to whoever the downloader sees fit. The guided can then be printed or viewed on any mobile device or tablet.
A spokesperson for Anxiety Direction explained, "The seven step guide is designed to be comprehensive without being dense, prioritising the accessibility of the information and giving easy to follow directives that will help to alleviate initial symptoms to encourage individuals to step off the cycle before a fully-fledged attack can take hold. It also explains the process of what to do to address anxiety and panic attacks in the longer term, so that individuals can look forward to a life that is not defined by these sudden and upsetting episodes. Best of all, it's free for everyone, so concerned relatives and loved ones can get a copy to support sufferers too."
About Anxiety Direction:
Anxiety Direction is a new blog launched to provide a comprehensive resource center addressing anxiety and panic attacks, including information on causes, symptoms, treatments and coping mechanisms. The blog is regularly updated with high quality original material and has further resources on where to find the best treatment options, authors and products to help manage these difficult afflictions.
Contact Info:
Name: Joe Bragg
Organization: Brandoutreach
Phone: (415) 632 1664
Source URL: https://marketersmedia.com/anxiety-direction-creates-free-to-download-7-part-course-for-coping-with-anxiety/30322
For more information, please visit http://anxietydirection.com/
Source: MarketersMedia
Release ID: 30322