Sheer Strength Labs, LLC announces the arrival of their nitric oxide and L-Arginine Supplement that will help all bodybuilders achieve amazing results.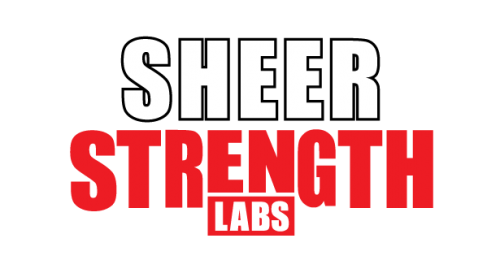 Austin, TX, United States of America - May 11, 2015 /MarketersMedia/ — Sheer Strength Labs is announcing the launch of their public campaign to increase awareness of what could be the most effective muscle building supplement line that has ever hit the market. Every bodybuilder is seeking a method of increasing their stamina and boosting the effectiveness of their workouts, but today they also want to make sure those methods are not going to cause their bodies harm years down the road. This is why these innovative nitric oxide supplements are so exciting. Not only is this a product that will not harm the body, it is a naturally occurring molecule that the body needs and benefits from.
Company spokesman Shawn Sherman explains more about what is known about nitric oxide. "Nitric oxide is often confused with nitrous oxide, a common anesthesia also known as laughing gas, or nitrogen dioxide, a gas that causes air pollution. However, despite their similar names, none of these products are related. Nitric oxide is actually crucial to good heart health because it enlarges blood vessels, prevents the formation of plaque in the blood vessels and increases blood flow."
Sherman explained how this increased blood flow is not just beneficial for the heart. It also helps to promote the release of adrenaline and hormones that assist with an increase of energy and faster muscle formation. The increase in blood flow will also make muscle recovery faster and easier and can give the user a pumped appearance longer.
"Our formulas release amino acids into the body," continued Sherman. "These amino acids are converted by enzymes in the body to nitric oxide. The combination we have within these formulas makes it easy for people to get the correct amount of nitric oxide along with additional nutrients the body needs. This helps to boost the metabolism to assist with burning fat in addition to all of the benefits the nitric oxide provides."
Too much nitric oxide can be a concern as it can lead to stomach irritation, diarrhea and nausea. This is why Sheer Strength Labs recommends using a supplement formula that is correctly balanced to avoid this discomfort. They strongly suggest everyone use the products as directed on the package. "When used correctly," stated Sherman, "nitric oxide can produce amazing results. Research studies have shown that the product is able to produce an obvious increase in muscle size and strength with just a few weeks of continuous use."
About Sheer Strength Labs, LLC
Sheer Strength Labs is a trusted supplier of health and bodybuilding supplements. Their products are made of only the highest quality materials possible and all are proudly made in the United States. The company is known for its large line of supplements as well as its informative blog that is consistently updated with the latest in bodybuilding advice. The company stands behind all of their products and each comes with a money back guarantee.
Contact Info:
Name: Shawn Sherman
Organization: Sheer Strength Labs, LLC
Phone: 1 (888) 822-3372
Source URL: https://marketersmedia.com/announcing-the-newest-most-powerful-nitric-oxide-supplement-available-today/81644
For more information, please visit http://SheerStrengthLabs.com
Source: MarketersMedia
Release ID: 81644