GIASUVIET is coming up with its best and prestigious tutor services in Hanoi. Each of their tutors is well-trained and qualified to make students learn well and perform their best in future.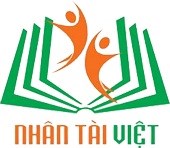 October 21, 2019 / / — GIASUVIET is here with their best tutoring service providers for these students around. This particular service providing platform has a great team of highly qualified teachers, who are also having long term of teaching experiences. GIASUVIET not only focused on teaching, but it also helps this hugely catered student base by providing valuable advice for their studies, career and other issues.
The CEO has a statement to add, "We here at GIASUVIET, works with our excellent team of teaching and advising professionals, and make students learn in simple ways to perform better in their academic and non-academic spheres of life and studies."
Gia Su Viet has a full-fledged team of education providers, which includes both experienced teaching professionals and qualified students from different universities as tutors. Along with these highly qualified and experienced ones, the young tutors present here are also equally dedicated when teaching out students and make them learn.
This is one of the most trusted platforms for tutoring services, where GIASUVIET provides a free three-day trial teaching and learning session so that the parents and students both choose upon the best tutors. This particular session consists of eight classes to help students regain their educational roots and basic knowledge upon their study subjects.
With this, if in the middle of sessions any student finds difficulty in learning via any specific tutors present here, then GIASUVIET aids these young minds with a new set of subject tutors and makes them learn to their best.
The CEO further added a statement, "GIASUVIET is a No.1 platform to search out experienced tutoring services for each student present here in Hanoi. All of our teaching faculties are dedicated to providing the best learning values to students and make them flourish in their future."
For more information, please visit the website: here
About the Company:
GIASUVIET is one of the most prestigious tutoring service providers in Hanoi, Vietnam. They are a committed platform for finding tutors for any grade level students. It also has a decade of experience in teaching students with the best team of dedicated teachers. All of the listed tutors here at Gia Su Viet are having best educational and personal backgrounds. Here, the students can also get counseling sessions for doing better in studies. All of these prestigious tutoring services by the center, ensures excellent student performance in both their academics and life stages, as these tutors also incorporate ethical life values while teaching them.
Contact Info:
Name: Kevin
Email: Send Email
Organization: GIASUVIET
Address: No. 5, Alley 149 Duong Quang Ham, Cau Giay, Hanoi
Phone: (84-24) 6269 3050
Website: https://giasuviet.com.vn
Source:
Release ID: 88929476