New site packed with guides and information on lock picking suitable for everyone from complete beginners to knowledgeable veterans, Fixer Doc reports.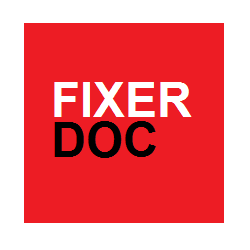 Portsmouth, Hampshire,, United Kingdom - - June 19, 2014 /MarketersMedia/ — Fixer Doc, the top Internet-based resource for those interested in learning about lock picking and lock sport, has opened its doors to visitors. The new site is the product of a team of industry veterans committed to spreading awareness of the usefulness and entertainment lock picking can provide to wide audiences. It includes tutorials and guides appropriate for everyone from complete beginner to advanced locksmith, as well as links for buying the tools and materials most commonly used in the pursuit.
"For months now, we have been working hard at preparing our new lock picking site Fixer Doc for its unveiling," representative Adam Doc stated, "and we're proud to say that the web's number one lock picking resource is now ready for visitors. Our initial offering of content will keep visitors engaged and enthralled while we work on adding even more." Most often conducted by trained professionals, the art of lock picking has also long held a special interest for amateurs. Beginners can enjoy gratifying success early on in their careers by focusing on the simplest of locks, while advanced students enjoy a steady stream of challenges as they learn to tackle more formidable closures. Fixer Doc focuses on this aspect of the art, providing the kind of guides and links to equipment that learning, amateur lock pickers are most likely to seek out and benefit from.
"Despite the interesting, engaging nature of lock picking," Doc continued, "it can be hard for beginners to get started with, as an air of secrecy often surrounds the pursuit. We're committed to breaking down the barriers that have traditionally stood in the way to learning lock picking and showing more people how fun and satisfying it can be." Although laws vary from country to country and from one jurisdiction to another, lock picking is legal for unregistered people in many places. Thanks to the proliferation of Internet-based suppliers, acquiring basic tools for lock picking is also easier than ever, making it easily possible for many people to get started with it as a hobby. Some amateurs seek to pick up the skill for practical reasons, wanting to be able to open locks for themselves and others as needed, while others look at it more as a source of enjoyment, including for the way the skill impresses others.
"With the opening of Fixer Doc, the Internet finally has the centralized lock picking resource it has needed for so long," Doc concluded, "and we're committed to staying at the front of the pack as we refine and expand our offerings going forward. Visitors can expect a terrific experience right now, and it will only get better as we listen to their feedback and incorporate their suggestions." Drawing on the resources of a number of professional locksmiths with many years of experience between them, Fixer Doc is one of the only such sites focused entirely on lock picking and aimed at amateurs. In addition to covering the skills, techniques, and equipment used in lock picking for practical purposes, the site will also include information on the fast-growing pursuit of "lock sport," competitive lock picking for entertainment. The just-opened site is available right now at http://www.fixerdoc.com.
About Fixer Doc:
The Internet's top destination for guides, tutorials, and general information regarding lock picking, Fixer Doc helps beginners get started with the hobby and more advanced students to improve their skills. Covering all aspects of recreational lock picking, including competitive lock sport, the site is the deepest and best-designed such resource on the web.
Contact Info:
Name: Adam Doc
Organization: Fixer Doc
Phone: 7871875213
Source URL: https://marketersmedia.com/announcing-the-grand-opening-of-fixer-doc-webs-top-resource-for-lock-picking-info/51995
For more information, please visit http://www.fixerdoc.com/
Source: MarketersMedia
Release ID: 51995