PragerU launched an updated series of short educational videos on concepts ranging from traditional American political philosophy to recent economic developments, human rights issues and many others.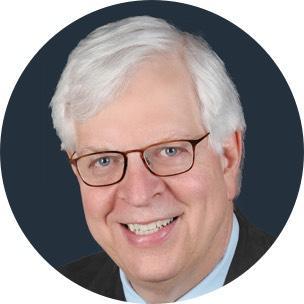 Sherman Oaks, United States - November 8, 2018 /NewsNetwork/ —
Prager University, a non-profit educational organization, announced its updated concept for the creation of educational videos on various topics in politics, culture, society, economy and philosophy. PragerU aims to highlight the most important ideas on which modern America was founded, including freedom of speech, press and market, and bring these ideas to young audiences throughout the world.
More information can be found at https://www.prageru.com.
Educational videos have become increasingly popular in recent years, with many YouTube channels specializing in short educational videos on various topics, from physics and astronomy to history and literature.
Prager University creates 5-minute videos on important subjects that reflect traditional American values.
The PragerU concept is simple: its content creators select an important, relevant concept from some of America's most influential philosophers, economists, historians and other thinkers. The institution then asks a reputable modern scholar to give a short presentation of the topic, and finally adds graphics and animations to create an engaging and informative video.
The videos reflect the organization's commitment to the traditional Judeo-Christian values that have played a major part in creating the modern Western world, with its principles of democracy, freedom of expression and religion, free market economy, and religious freedom.
The official PragerU YouTube channel has more than 1.8 million subscribers, its videos having attracted a total of more than 1.7 billion views. More than 60% of the channel's audience is under the age of 35.
A PragerU subscriber said: "PragerU has been a favorite in my followers feed for a while now. I know that whatever they put out my mind will be opened and I've learned so much from this channel. I've shown friends the videos and they've become so much more educated as well. Basically, PragerU is the most informative and educational channel on YouTube and I'm thankful there are people providing the service that they do."
Interested parties can find more information by visiting the above-mentioned website.
Contact Info:
Name: Marissa Streit - CEO
Email: Send Email
Organization: Prager University
Address: Prager University Foundation 15021 Ventura Blvd. #552 , Sherman Oaks, CA 91403, United States
Website: https://www.prageru.com/
Source: NewsNetwork
Release ID: 440649