Alpha Housing is now selling and offering rented places for people throughout Vietnam.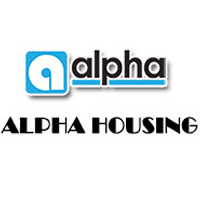 May 20, 2019 / / — Alpha Housing is offering spacious properties in all of Vietnam for its clients. The company believes that people struggle while searching for the correct place to live. Hence, they are offering different places all over the country to anyone looking to rent. From ordinary to luxurious apartments, all can opt for anything within their budget. They expanded their services to all of Vietnam after new investors joined this firm.
Also, they have upgraded their website where their potential clients can search property depending on his/her requirement and location. A board member said that this function was due for a long time but due to handling massive clientele and keeping them satisfied with the choices, the organization didn't get time to change it before. However, adding this feature have led them to double their clients within a short period.
The CEO of this real estate organization remarked, "Our job is to find a place which people can call it their home. There are many houses but we ensure that a person gets the one which matches one's style and lifestyle. Hence, offer numerous property before assisting in choosing the best one for our clients. Also, through our updated feature, we beforehand understand what an individual is looking for exactly."
Moreover, they have also not just offer places to rent these days. They provide detailed information about properties that are ready for sale. Alphahousing.vn started offering this facility after a number of clients wanted to buy properties all over Vietnam instead of renting. This led to an even more greater clientele which helped the company's success become even more prominent.
Also, the company has updated news about various upcoming luxurious villas that would be available in the second half of 2019. With great spacious rooms to greenery, all are available to people who are looking for a remarkable place to stay.
Apart from these, the customer service department of this company is excellent as they help people with their queries instantly and provide solutions that have aid this company to receive tremendous success over time.
A board member recently added, "We are really happy that we have such a great staff. Each employee does the work flawlessly and helps our company to reach the peak of its success. We hope to continue this amazing work and offer more opportunities for clients top rent or own a place of their own."
So, how much more success this real estate company gets one will have to wait and see. Also, to know about different spacious places to rent and more, you will have to visit here.
About the company:
Alpha Housing is a real estate organization that deals with finding places for their clients who are looking for an apartment for rent in Hanoi and all over the country. From ordinary places to a luxurious villa, one can get options for all. Also, recently their clientele increased due to their remarkable customer service.
Contact Details:
Website: https://alphahousing.vn/
Facebook: https://www.facebook.com/alphahousingvn
Contact Info:
Name: Bean
Email: Send Email
Organization: Alpha Housing
Website: https://alphahousing.vn/
Source:
Release ID: 514850