"The Global All-Terrain Vehicle (ATV) Engines Market Report Provides Basic Overview Of The Industry Including Definitions, Classifications, Applications ,Industry Chain Structure, Revenue Generation and SWOT Analysis."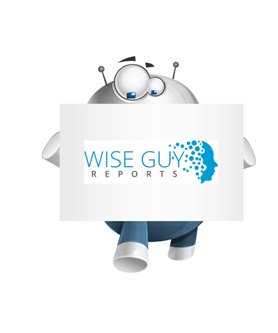 Pune, India - September 9, 2020 /MarketersMedia/ — WiseGuyReports.com Publish A New Market Research Report on –" All-Terrain Vehicle (ATV) Engines Market Global Potential Growth,Share,Demand And Analysis Of Key Players Forecasts To 2025".
All-Terrain Vehicle (ATV) Engines Market 2020
Summary: -
ATV (all-terrain vehicle) engines are designed with the cylinder and head canted forward for a low center of gravity. This results in reduced engine size and lower seat height. ATVs, also known as quad bikes, are motorized flotation-tire vehicles with minimum three and maximum six low-pressure tires as well as engine displacement ranging between 50cc and more than 1000cc. Depending upon the engine size, these ATVs are classified as youth, sport, and utility ATV. ATV engines are specially designed to perform efficiently in extreme conditions, such as forests, agricultural fields, and mountains. Since the chances of overheating in such engines are high, they are fitted in the ATVs in such a manner that the maximum amount of air flows over the cooling fins while the quad is in motion. This keeps the engine temperature low.
Get a Free Sample Report @ https://www.wiseguyreports.com/sample-request/3900503-global-all-terrain-vehicle-atv-engines-market-by
For more information or any query mail at sales@wiseguyreports.com
Major Key Players Included in This Report are:-
BRP-Rotax GmbH & Co KG, Honda Motor Co., Ltd, Polaris Industries, Inc, Yamaha Motor Co., Ltd, Taiwan Golden Bee Co., CFMOTO are some of the major companies in the market. In 2017, they together accounted for nearly 90% of the market share. Other major players operating in the market are Suzuki Motor Corporation, Kawasaki Heavy Industries Ltd, Taiwan Golden Bee Co, Massimo Motor Sports, LLC, and CFMOTO.
The global All-Terrain Vehicle (ATV) Engines market covers a holistic understanding of the market that involves a study of the product or service, various demographic challenges that the market encounters, segmentation that includes diverse aspects, competition among top players and impact of new entrants, trends ensuring change in the market, and others. This analysis also tries to get close to the All-Terrain Vehicle (ATV) Engines market to understand the trajectory that the market is following.
Market Dynamics:
The study aims to take a close look at the flow of the All-Terrain Vehicle (ATV) Engines market and understand how various patterns are emerging that are influencing dynamics. This course of action can transform the outcome of the market. Analysts have gone deep into the market to know more about dynamics and how their interrelations can transform the market. Among the major points, the report provides a good view of the supply chain, demand-supply curve, a survey of the manufacturing process, news on resources, raw materials and their price and availability, expansion scope in both developed and developing regions, and others.
Segmentation:
While making the analysis comprehensive and holistic, analysts have considered inputs and data to ensure proper market segmentation. It includes scientific methods and parameters to ensure the fetched data turns out to be credible and displays a level of precision while projecting growth for the market. It also relies on methods that include charts, graphs, volumes, values, and other details.
Regional Analysis:
The All-Terrain Vehicle (ATV) Engines market report included a definitive study of various regions and their demographic challenges to understand the possibilities offered by various growth pockets. This demographic study reflects features like cultural tropes, customer behavior, supply, rules, labor management, raw material availability, and others. The report also includes discussions on North and South America, reviews encompassing all the emerging economies from Asia Pacific, studies on both East and West Europe, and the Middle East & Africa.
Competitive Analysis:
The global All-Terrain Vehicle (ATV) Engines market has a competitive landscape that encourages players to employ strategic moves and make sure the market gets to profit from it. In their endeavor to boost their own market stand and inspire a holistic growth, these companies deploy tools like tie-up, branding, innovation, the launching of new products, acquisition, funding for research, government initiatives, and others.
Enquiry About Report @ https://www.wiseguyreports.com/enquiry/3900503-global-all-terrain-vehicle-atv-engines-market-by
Table of Contents – Major Key Points
1 Executive Summary
2 Market Introduction
2.1 Definition
2.2 Scope of the Study
2.3 List of Assumptions
2.4 Market Structure
3 Research Methodology
3.1 Research Process
3.2 Primary Research
3.3 Secondary Research
3.4 Market Size Estimation
3.5 Forecast Model
4 Market Dynamics
4.1 Introduction
4.2 Drivers
4.2.1 Increase in ATV experience zones
4.2.2 Increased use of ATVs in adventure tourism
4.2.3 Advanced engine design and transmission system
4.3 Restraints
4.3.1 Restrictions regarding ATV riding
4.3.2 Alteration of soil structure and adverse impact on vegetation
5 Market Factor Analysis
5.1 Supply Chain Analysis
5.1.1 Design and Development
5.1.2 Raw Material Supply
5.1.3 Engine Component Manufacturing and Assembly
5.1.4 End-Use
5.2 Porter's 5 Forces Analysis
5.2.1 Threat of New Entrants
5.2.2 Bargaining power of suppliers
5.2.3 Bargaining power of buyers
5.2.4 Threat of Substitutes
5.2.5 Rivalry
6 Global All-terrain Vehicle (ATV) Engines Market, By Type
6.1 Overview
6.1.1 0-300CC:
6.1.2 300-500CC:
6.1.3 500-800CC:
6.1.4 800-1000CC:
6.1.5 1000cc and above
Continued…
Buy 1-User PDF @ https://www.wiseguyreports.com/checkout?currency=one_user-USD&report_id=3900503
NOTE : Our team is studying Covid-19 and its impact on various industry verticals and wherever required we will be considering Covid-19 footprints for a better analysis of markets and industries. Cordially get in touch for more details.
ABOUT US:
Wise Guy Reports is part of the Wise Guy Consultants Pvt. Ltd. and offers premium progressive statistical surveying, market research reports, analysis & forecast data for industries and governments around the globe. Wise Guy Reports features an exhaustive list of market research reports from hundreds of publishers worldwide. We boast a database spanning virtually every market category and an even more comprehensive collection of market research reports under these categories and sub-categories.
Contact Info:
Name: Norah Trent
Email: Send Email
Organization: WiseGuyResearch Consultants Pvt Ltd.
Address: Office No. 528/524, Amanora Chambers, Magarpatta Road, Hadapsar Pune, Maharashtra 411028
Phone: +162 825 80070 (US)
Website: https://www.wiseguyreports.com
Source URL: https://marketersmedia.com/all-terrain-vehicle-atv-engines-market-global-potential-growthsharedemand-and-analysis-of-key-players-forecasts-to-2025/88976074
Source: MarketersMedia
Release ID: 88976074