New service reduces risk and encourages trust as use of maid services rises.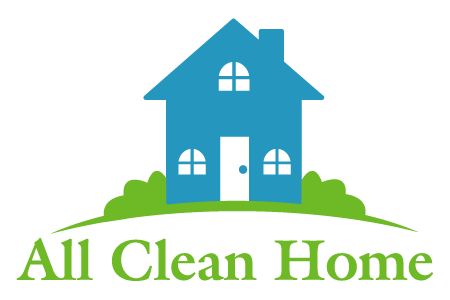 Charlotte, NC,, United States of America - - April 23, 2014 /MarketersMedia/ — Statistics released by the U.S. Department of Labor Bureau of Labor Statistics revealed among married couples, the combined weekly hours of husbands and wives were on the rise. Couples on average in 1969 aged 25-54 worked an average of 56 hours a week, By 2000, this had increased to 67 hours a week. Experts expect by 2015, the rate will be significantly higher, with the increase reflecting the fact an increasing number of women are working and are also more likely to work twelve months out of the year.
According to Josh Winningham, owner of All Clean Home, many of these families are choosing house cleaning and maid services as a way to to focus on other, more important aspects of their lives, instead. Says Winningham, "Busy work schedules, not to mention the schedules for our children and social commitments can leave very little time for taking care of a household, especially when the average size of a house is ever increasing. Even when the free time is available, cleaning house is hardly what most people want to do with their precious spare time. Hiring a maid service frees up more personal time so that leisure time with the family may be scheduled and enjoyed."
With this in mind, All Clean Home is responding to consumer demand and now offering a repeat client cleaning service many of his customers have requested. "Our company will now have the same person clean your home each and every time. This will provide a sense of trust and dependability with our customers. There is no need to worry about having someone new in your home that you have never met, eliminating the risk of theft or damages by not having multiple cleaners in your home."
The company will still continue to offer the no-contract cleanings, so consumers can cancel their house cleaning services at any time. Assures Winningham, "We are here to help, whether you need regular cleanings that will cover just about everything from baseboards to ceiling fans or our Spring Cleaning, which is more extensive and can be used once a year. You can have a schedule set up for weekly, bi-weekly, monthly or whenever you need to hire some extra elbow grease. Or, maybe your home or business just needs a specific area cleaned? You can ask about our customizable services that are formulated to fit your needs."
About All Clean Home:
All Clean Home offers quality house cleaning and maid services at competitive prices. Their goal is to provide clients with a clean home, allowing residents to relax and enjoy doing what they love most. In business since 2008, they are proudly located in Charlotte, NC. The company does not require any contracts and are licensed, insured and bonded. Their goal is to make sure all house cleanings are done correctly each and every time, with a 100% satisfaction guarantee.
Contact Info:
Name: Josh Winningham
Organization: All Clean Home
Phone: 704-502-5545
Source URL: https://marketersmedia.com/all-clean-home-responds-to-customer-demand-allowing-same-maid-each-time/41430
For more information, please visit http://www.allcleanhome.com
Source: MarketersMedia
Release ID: 41430