The Bolton-based retailer's collection of fur-lined footwear delivers comfort for all the family.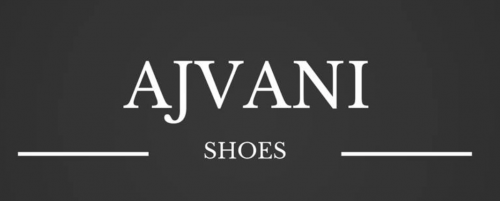 September 14, 2020 / / — Bolton, UK. Monday, 14th September: Popular northwest shoe retailer Ajvani Shoes has revealed a stunning new range of fur-lined luxury slippers designed to deliver comfort to men, women, and older children throughout the A/W season and beyond.
A Cosy Winter Warmer For Yourself Or Loved Ones
The new Ajvani Shoes footwear includes a plethora of stunning styles for men, women, and children while the modern design combines warming comforts with hardwearing materials to deliver style and luxury at an affordable price.
Each of the luxury fur-lined slippers is manufactured in the mule design, featuring backless heels for convenient slip-on attributes while the thick rubber souls meet a padded insole. The fur-lined upper incorporates a layer of fur the wraps over the uppermost portion of the exterior to provide a cushioned feel and iconic aesthetic.
With a vast colour range covering a plethora of combinations between black, grey, white, tan, brown, and pink, the options are plentiful. Meanwhile, the patterned frilly pink, tartan style, and festive styles make for perfect Christmas presents for friends, family, colleagues, and more. Alternatively, family members can wear matching styles but distinct designs for the perfect festive footwear.
Each of the styles is available in sizes 3-9 while the fur-lined uppers mould to the individual's feet for optimal snugness day after day. While primarily designed to be worn inside, the thick soles offer the option of garden wear or popping to the car too.
For style, affordability, and long-term wear, the new range of Ajvani Shoes fur-lined slippers are sure to be a hit with users of all ages throughout the festive preparations and long into 2021.
Style Supported By The Ajvani Shoes Quality
While the new range of fur-lined slippers instantly stands out for their aesthetic beauty, the Ajvani Shoes quality is another feature that cements their place at the top table of home footwear for the Autumn/Winter season. The mule slippers boast the Ajvani quality in both design and performance.
The Bolton-based footwear specialist boasts a thriving reputation for producing luxury shoes for varying scenarios but really comes into its own in the realm of comfort shoes. From flat bow ankle booties to flexible moccasins, their range stunning selection of winter warmers have been a hit with men, women, and children for several years. The latest range of fur-lined mule slippers epitomise everything about the company's approach to footwear.
Quick deliveries and an impressive presentation ensure that the excitement begins as soon as the package arrives.
More information can be found at www.ajvanishoes.com. Alternatively, press contact Dipesh Ajvani can be reached by emailing support@ajvanishoes.com.
Contact Info:
Name: Dipesh Ajvani
Email: Send Email
Organization: Ajvani Shoes
Website: http://www.ajvanishoes.com
Source:
Release ID: 88976688