ID Analyzer; the globe's leading cloud-based identity check service. Scan driver's licenses, passports, and other documents in as little as 30 seconds. Online API when you need it most.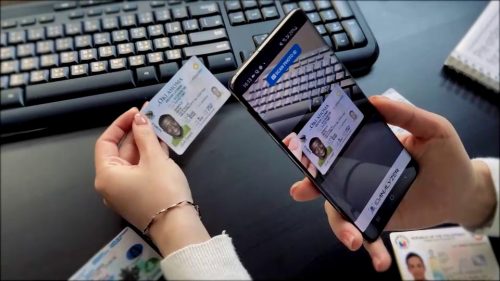 February 14, 2021 /MarketersMedia/ — With freelance and remote positions quickly becoming the norm, confirming people's true identity is more important than ever before. Hence why ID Analyzer is the next big thing. Years of experience and expertise has been put into designing the identification products to bring consumers around the world the accuracy they deserve. ID Analyzer is here to bring users the tools that will revolutionize the employment and verification process.
The Taiwanese AI machine learning and computer vision company launches its new digital ID verification API and mobile app that allows corporates to verify the identity of their users or customers without the intervention of humans. The state-of-the-art ID scanning technology allows its users to pull out and check information from international IDs such as passports, identification cards, and driver licenses.
The technology's Core API solution is a simple yet very powerful cloud API software that works on the web, IOS, Android, and desktop apps that fulfill all needed identity verification process. A highly versatile solution, Core API can be incorporated into a new or existing application using the favorite programming language on any type of device. Whatever identity verification needs businesses have, Core API can meet them.
Uploading a person's identification documents to the HTTP server will return 100 types of digital data in a matter of seconds.
No more waiting for background check companies to painstakingly pull information from every corner of the internet. The aggregated data will be displayed in an easy-to-digest format to allow companies to get the job done quickly and simply. No fluff, no faff, no headaches. Among other information, Core API will show the following:
• Personal data (name, age, birthplace, gender, eye color, nationality, hair color)
• Document information (national ID number, issue date, issue country, type of document)
• Tampering check results
• Face verification data
• Document authenticity results
No one goes unaccounted for with this cloud-based system. This innovative software is packed with features. However, the most notable one is biometric verification. The deep learning models allow users to ensure accuracy between a selfie video and the static document images. Why? To ensure candidates aren't trying to play the situation.
ID Analyzer hasn't stopped there, DocuPass is another cutting-edge tool designed to fit any application requiring user identification. Digital working, buying, and selling is becoming increasingly popular, making DocuPass a necessity rather than a luxury. Whether consumers have a website or a native application, DocuPass can seamlessly integrate with the code to provide either live video or photo identity verification. There's no need for companies to spend thousands on developing their own document capturing system. With ID Analyzer they can have it all.
To learn more about ID Analyzer, visit their website at https://www.idanalyzer.com/ or send an email to support@idanalyzer.com for more information.
Contact Info:
Name: Jeremy Cheng
Email: Send Email
Organization: Evith Information Technology Ltd.
Address: No. 13-1 Wenxin Rd, Taichung, Taiwan
Phone: +886 4 2312 5206
Website: https://www.idanalyzer.com/
Video URL: https://www.youtube.com/watch?v=ociFFp5jtPc&feature=youtu.be&ab_channel=IDAnalyzerSupport
Source URL: https://marketersmedia.com/ai-machine-learning-company-launches-its-new-digital-id-verification-api-and-mobile-app/88996877
Source: MarketersMedia
Release ID: 88996877