An e-commerce specialist has published an online resource aimed at retailers who want to learn more about AI and how it can be leveraged to improve customer experience.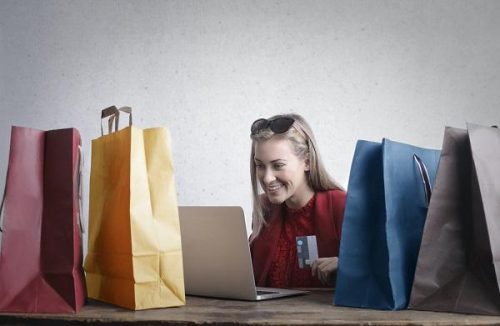 London, United Kingdom - February 11, 2021 /PressCable/ —
EcommStop, an e-commerce industry specialist, has launched a new report aimed at online business owners who want to improve the customer experience they provide using cost-effective technology.
More information is available at https://ecommstop.com
With the release, the company aims to introduce the prospect of adopting artificial intelligence (AI) and machine learning to create unique customer experiences, which can lead to improved sales and revenue growth.
According to the report, these types of technology, which were once reserved for large organizations owing to their prohibitive costs, have now achieved a level of democratization that has made them available to many professionals and businesses.
The report begins by discussing the benefits of AI to upselling, stating that most businesses already have the data and ecosystem, but lack the right platform. It then talks about how industry players can achieve dynamic customized experiences, which it describes as the "holy grail" of the e-commerce industry.
Improving the ROI of advertising campaigns is also covered. In this section, the report tackles user intent and its role in closing the gap between optimizing advertising KPIs and improving the experience of consumers.
The report further explains how user intent can help businesses improve their decision-making processes, and how they can benefit from an AI that can anticipate buyer demands.
In addition, it talks about how personalizing remarketing campaigns can contribute to ROI improvement. According to the report, leveraging AI can help companies customize individual experiences because it can tell them which remarketing tactic is ideal for each individual customer.
The report also highlights AI and machine learning platforms like Morphl, which are now being used by industry operators to optimize their processes. It gave examples of how the Morphl platform is helping anticipate customer decisions by calculating the likelihood of a purchase and pinpointing buyers with high customer lifetime values. More information about Morphl here
Global Market Insights expects the value of AI in retail and e-commerce to grow by double digits between 2021 and 2027. According to the market research firm, this growth will be fueled by a number of factors, including changing customer demands and advancements in technology.
It adds that retail firms have started integrating AI technology into their systems as more people turn to e-commerce because of the pandemic.
Interested e-commerce operators can read the entire report by clicking the URL above.
Contact Info:
Name: Adam Hillier
Email: Send Email
Organization: Ecommstop
Address: West End, London, London W1, United Kingdom
Website: https://ecommstop.com/
Source: PressCable
Release ID: 88997006