The anti-aging experts at Agein.com address a recent study that found that the less sleep older adults get, the faster their brains undergo aging.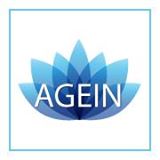 Boston, MA,, United States - - August 19, 2014 /MarketersMedia/ — Agein.com, the Internet's premier anti-aging web site focusing on anti-aging tips, news, and advice from some of the foremost experts in the industry, is commenting on a recent study showing the less that older adults sleep, the faster their brains age.
According to a recent study by the Duke-NUS Graduate Medical School Singapore, the less sleep older adults get, the faster their brains age. The findings are based on a decade-long study that followed 66 Chinese adults aged 55 years and above. By looking at their structural MRI brain scans and the hours of sleep they recorded, and factoring in controls such as age, gender, body mass index, and education, researchers discovered a link between sleep deprivation, rapid brain atrophy, and cognitive decline. (Source: "Short Sleep, Aging Brain," Duke-NUS Graduate Medical School in Singapore web site, July 1, 2014; www.duke-nus.edu.sg/news/short-sleep-aging-brain.)
"This important study adds to the growing body of evidence that shows sleep loss negatively impacts short-term mood and general, overall well-being," says Dr. Kevin J. McLaughlin, Agein.com's anti-aging and health and wellness specialist. "It can also contribute to long-term health problems, including Type 2 diabetes, various cancers, weight gain, and premature aging." (Source: Block, G.D., "Our Internal Sleep Clocks Are Out of Sync," The Wall Street Journal, August 14, 2014; http://online.wsj.com/articles/our-internal-sleep-clocks-are-out-of-sync-1408036238.)
Dr. McLaughlin explains that while the sleep deprivation study is small, the findings are important, given the aging baby boomer population. The study could also help generate additional interest in future work related to sleep loss and its impact on the aging brain and cognitive decline, including Alzheimer's.
"A disruption in the circadian rhythm—a disorder of our internal, 24-hour biological cycle—can have profound health consequences," Dr. McLaughlin adds. "In addition to aging the brain, a disruption in the circadian rhythm, or our internal clocks, also has a direct impact on our cells and most tissues and organs."
The anti-aging experts at Agein.com understand that to help the aging population stay healthy and lead active lives, it's imperative that people protect their circadian rhythms. While many find it difficult to get a good night's sleep, taking a sleep aid should only be done after non-medicated routes are exhausted and only for a short period of time, advises McLaughlin.
"Before taking over-the-counter drugs, try getting at least seven hours of sleep a night and exercising regularly," Dr. McLaughlin concludes. "When and what a person eats also helps synchronize the body's biological clock, and understanding how nutrition and supplements affect the internal biological clock will also be an important step forward."
About Agein.com:
The company's goal is to inspire and coach readers to adapt an anti-aging lifestyle that suits their individual needs. Its anti-aging experts offer education on diet, fitness, and skin care and how all of these areas affect the way people look and feel. Agein.com also provides information on all of the latest advances in anti-aging research, the hottest anti-aging trends in Hollywood, and beauty tips. Agein.com will equip readers with all of the tools needed to make the right anti-aging lifestyle choices. To learn more about Agein Corporation, visit the company's web site at www.Agein.com.
Contact Info:
Name: Laura Foreman
Organization: Agein Corporation
Address: 60 State Street, Suite 700, Boston, MA 02109-1894
Phone: 905-266-0350
Source URL: https://marketersmedia.com/agein-corporation-comments-on-study-showing-sleep-loss-ages-brain-more-quickly/59792
For more information, please visit http://www.agein.com/
Source: MarketersMedia
Release ID: 59792