Agein.com addresses a recent study that claims the anti-aging market will be valued at over $190 billion by 2019.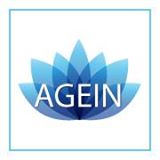 Boston, MA,, United States - - July 7, 2014 /MarketersMedia/ — Agein.com, the Internet's premier anti-aging web site focusing on anti-aging tips, news, and advice from some of the foremost experts in the industry, is responding to a recent study showing the global anti-aging market will reach $191.7 billion by 2019, spurred on in large part by the baby boomer generation.
According to a recent study, the global anti-aging market (anti-wrinkle treatments, products, etc.) generated an estimated $122.3 billion in sales in 2013 and, thanks to the retiring baby boomer generation, will continue to report strong growth. Going forward, the global market for anti-aging products and treatments is expected to grow to $191.7 billion by 2019; that represents a compound annual growth rate of 7.8%. (Source: "Anti-Aging Market to be Worth USD 191.7 billion by 2019," Digital Journal web site, July 3, 2014; http://www.digitaljournal.com/pr/2034050.)
"While the anti-aging market has always been lucrative, the industry is expected to experience tremendous near-term growth as a result of the aging baby boomer population," says Dr. Kevin J. McLaughlin, Agein.com's anti-aging and health and wellness specialist. "That's because the first wave of baby boomers began celebrating their 65th birthdays in 2011, and over the next 15 years or so, 10,000 will be retiring each day."
Dr. McLaughlin explains that baby boomers, the generation that gave us cell phones and Woodstock, are not just retiring; they're also showing a greater inclination toward products that can reverse or slow the signs of aging. At the same time, consumers are more mindful about the ingredients in their favorite topical anti-aging crèmes and serums.
"Healthy-looking, youthful skin doesn't just happen; it comes from regular exercise and eating healthy. It's also important to add personal skincare products to the daily anti-aging routine," Dr. McLaughlin concludes. "To prevent the visible signs of aging, use a personal care product containing ingredients that are clinically proven to improve skin tone, reduce fine lines around the eyes, and improve the appearance of deep wrinkles. This can be achieved by using an anti-wrinkle cream with advanced, gentle ingredients like plant stem cell extract, Alpine rose, and peptides such as Matrixyl 3000 and Argireline."
About Agein.com:
The company's goal is to inspire and coach readers to adapt an anti-aging lifestyle that suits their individual needs. Its anti-aging experts offer education on diet, fitness, and skin care and how all of these areas affect the way people look and feel. Agein.com also provides information on all of the latest advances in anti-aging research, the hottest anti-aging trends in Hollywood, and beauty tips. Agein.com will equip readers with all of the tools needed to make the right anti-aging lifestyle choices. To learn more about Agein Corporation, visit the company's web site at www.Agein.com.
Contact Info:
Name: Laura Foreman
Organization: Agein Corporation
Address: 60 State Street, Suite 700, Boston, MA 02109-1894
Phone: 905-266-0350
Source URL: https://marketersmedia.com/agein-corp-responds-to-study-showing-anti-aging-market-to-reach-191-7-billion-by-2019/53482
For more information, please visit http://www.agein.com/
Source: MarketersMedia
Release ID: 53482