Agein Corporation, a leading anti-aging company, comments on a study that found that exercise can reverse the effects of aging in people over 65.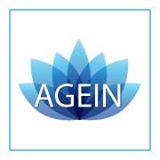 Boston, MA,, United States - - May 16, 2014 /MarketersMedia/ — Agein.com, the Internet's premier anti-aging web site focusing on anti-aging tips, news, and advice from some of the foremost experts in the industry, is giving its expert opinion on a recent study that shows exercise can keep skin younger and may even reverse the effects of aging in people over 65.
"We already know that exercise helps build healthy brains, hearts, and muscles and improves memory and sleep," says Dr. Kevin J. McLaughlin, Agein.com's Anti-Aging Specialist. "Now, there is mounting evidence to suggest it can reverse the signs of aging."
Researchers from McMaster University in Hamilton, Ontario, Canada studied volunteers between the ages of 20 and 84 for three months. Half of the participants exercised for at least three hours each week, while the other half worked out for less than an hour per week. Those who exercised and were over 40 had healthier skin that was comparable in composition to individuals 20 and 30 years old, rather than people their own age; this held true even for participants over age 65. (Source: Weller, C., "Is Exercise Your Skin's Best Anti-Aging Solution? How Working Out Fights Sagging And Discoloration," Medical Daily web site, April 17, 2014; www.medicaldaily.com/exercise-your-skins-best-anti-aging-solution-how-working-out-fights-sagging-and-discoloration-277272.)
To verify the results, researchers studied another group of sedentary volunteers aged 65 and older and placed them on an exercise regime. At the outset of the study, their skin looked normal for their age, but after working out twice a week, their skin looked similar to individuals between the ages of 20 and 40.
Dr. McLaughlin explains that while the differences in the appearance of skin can also be attributed to other factors, such as genes, diet, and lifestyle choices, there is no doubt that exercise has a positive, lasting effect on skin. But at the same time, researchers say there is no evidence that sun-damaged skin can be corrected through exercise.
"Healthy-looking skin comes from the inside out. In addition to exercising regularly and eating healthy, it's important to add personal skin care products to a daily anti-aging regime," Dr. McLaughlin concludes. "To prevent the visible signs of aging, consider an anti-aging product that has been clinically proven to reduce fine lines around the eyes and improve skin tone and the appearance of deep wrinkles. Look for an anti-wrinkle cream with advanced, gentle ingredients like Alpine rose, plant stem cell extract, and peptides such as Matrixyl 3000 and Argireline."
About Agein.com:
The company's goal is to inspire and coach readers to adapt an anti-aging lifestyle that suits their individual needs. Its anti-aging experts offer education on diet, fitness, and skin care and how all of these areas affect the way people look and feel. Agein.com also provides information on all of the latest advances in anti-aging research, the hottest anti-aging trends in Hollywood, and beauty tips. Agein.com will equip readers with all of the tools needed to make the right anti-aging lifestyle choices. To learn more about Agein Corporation, visit the company's web site at www.Agein.com.
Contact Info:
Name: Laura Foreman
Organization: Agein Corporation
Address: 60 State Street, Suite 700, Boston, MA 02109-1894
Phone: 905-266-0350
Source URL: https://marketersmedia.com/agein-com-responds-to-study-showing-exercise-may-reverse-aging-effects-in-people-over-65/44826
For more information, please visit http://www.agein.com/
Source: MarketersMedia
Release ID: 44826