Leveraging on growth of massive open online course platform, After Hours Marketing announces video courses on its own marketplace focusing on digital marketing course online, and utilizes the principle of fulfillment, learning and time consciousness to achieve high experiential learning journey of a student.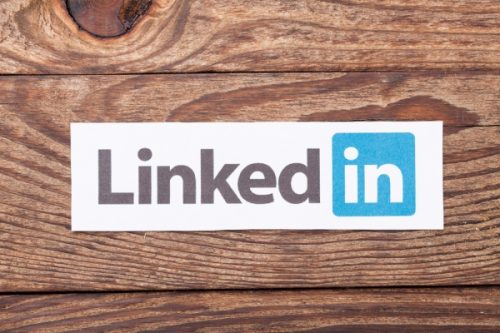 Kuala Lumpur, Malaysia - September 7, 2016 /PressCable/ —
September 4, 2016 – With the electrifying growth of budding entrepreneurs, online marketing has quickly become a hot topic. After Hours Marketing has provide release of fifteen-video courses focused on digital marketing course online such as Instagram Marketing, LinkedIn Marketing, YouTube Marketing as its pioneer courses.
After Hours Marketing started the online marketplace with a search for self-fulfillment in providing affordable online marketing courses, with a vision that stemmed from the famous quote from famous professor and educator researcher, Arthur W.Chickering and Stephen C Erham. Both of them states that "Students do not learn much just sitting in classes listening to teachers, memorizing prepackaged assignments, and spitting out answers. The students must talk about have been learn, write reflectively about it, relate it to past experiences, and apply it to their daily lives and must be able to apply the learning internally."
In the reflection to above quotation, there are 3 points for effective learning elements consist of fulfillment, learning and time consciousness (FLT).
1. Fulfillment:
Teaching is a noble profession of giving, coaching and nurturing others over an extended period of time on a consistent level. It is something so rewarding that the teacher cannot use compensation to measure it. When students see lessons as an experience and not as a routine, the joy is unspeakable.
2. Learning:
When an instructor teaches and provide online demonstration effectively, the students can learn twice. And the first step is to begin to be the first student to explore new knowledge and internalizing it before imparting the knowledge and the insights. When the instructor interact with the students, the student learn thrice.The instructor who isn't a learner does not qualify to teach at all.
3. Time Consciousness:
It is often said an effective manager is someone who is great in time management. What's more crucial as a teacher is Time Consciousness. It is only when the manager realized that the intimate passing of time for each day that that he is concern about the progress of students' learning journey.
For feasibility of FLT principle, utilizing massive open online course (MOOC) platform is a popular option due to cost affordability and scalability. However, it also had its challenges in its deployment such as engagement factor, and learning experience with interaction of instructor and fellow peers.
In fundamental basics to define the best learning experience online, video training with preferably high definition and show step-by-step, topic by topic, and tool by tool, what learner really need to know about the do and don'ts are to be considered.
Most digital marketing course online training do provide the above but more in depth is needed to help the learner applicability and specific life case studies study of how actually business prosper on each individual marketing platform would be helpful in this part
In example of Instagram Marketing course, there is comparison of its tools including Iconosquare, Sprout Social, Gramfeed and Tagstagram which these tools were not adequately covered. The same learning methodology is also applicable to other individual marketing online course of LinkedIn training, Snapchat, and YouTube etc.
For those still unsure of just how valuable the online learning course is, After Hours Marketing has showcase two of the fifteen course content videos, giving prospective students a preview of the course.
For further improvements on its courses, the company will be offering engagement via webinar, content quizzes and enticing free trial of business advisory from industry experts.
About After Hours Marketing
After Hours Marketing is started by entrepreneur Mr Elton Kuah with mission to educate aspiring professional and entrepreneurs to become pro-marketer.
Through education the masses, After Hours Marketing hopes to empower savvy marketing community with affordable pricing. In this way students can easily afford education, a product with boundless returns.
Contact Info:
Name: Elton Kuah
Organization: After Hours Marketing
Website: http://afterhoursmarketing.co/onlinecourses
Source: PressCable
Release ID: 131215