This is a summary of a suboxone recovery center that is located in Lexington, Ky. The release covers different types of treatment plans that are offered along with payment options.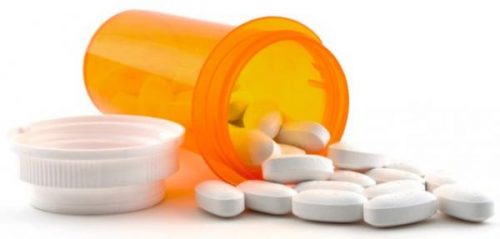 Lexington, United States - January 15, 2019 /PressCable/ —
Suboxone Center in KY Announces Flexible Payment Plans
Lexington-KY, The Lexington Center for Opioid Dependence is offering flexible payment plans to accommodate more of their clients. The Lexington Center For Opioid Dependence is excited for the opportunity to help anyone seeking suboxone treatment in Kentucky by offering many flexible payment options including credit card holders through Visa, MC, Discover, and American Express. They also accept payment from debit cards, cash and money orders. This center does not accept payment in the form of personal checks.
Opioid addiction is becoming more prevalent in today's society. Over the past few years an increasing number of people have died from an opioid overdose and this number includes prescribed medicines and other illicit drugs. Nevertheless, this center is equipped to help patients that suffer from addictions, whether it is prescribed or not.
The Lexington Center for Opioid Dependence has many options for those wanting to seek help for addiction. They have treatment options along with counseling options. The treatment option is a medically assisted treatment program and those with insurance can have their insurance company to pay for part or all of the medication given to them. Suboxone treatment ky, is a way to ease off of addictive drugs with less effects. Suboxone helps to ease the withdrawal symptoms that patients experience when they are detoxing from opioids and other drugs.
Furthermore, the center's counseling options include group therapy sessions. These sessions help patients explore the underlying reason for their addiction and help them to become drug-free. This suboxone clinic ky can also give refer patients to nearby clinics that offer one-on-one and family therapy.
The physicians are all board qualified by the American Board of Addiction Medicine and they provide the highest quality service. The Lexington Center wants to give their patients the highest chance for success and to do that they continue to provide resources for those suffering from addiction even after their treatment term is done. Additionally, they provide an outpatient treatment program that allows patients to continue living their everyday lives.
For more information, contact them at (888) 231-0760
Seeking out help from this clinic is easy, simply visit their
website https://www.thelexingtoncenter.com/
to fill out a contact form. A specialist will reach out and get the process started.
This center is open Monday-Friday from 10 am to 6 pm. Although they are closed on weekends, they have one Saturday a month where they are open, to find out more information, visit
https://www.thelexingtoncenter.com/ or stop by the suboxone clinic at 2375 Professional Heights Dr #210, Lexington, KY 40503.
Contact Info:
Name: unknown
Email: Send Email
Organization: The Lexington Center for Opioid Dependence
Address: 2375 Professional Heights Dr. Lexington, KY 40503 Suite 210, Lexington, KY 40503, United States
Website: https://www.thelexingtoncenter.com/
Source: PressCable
Release ID: 470407