Pune, India, 14th March 2018: WiseGuyReports announced addition of new report, titled "Advertising Sector Scorecard - Global Thematic Research".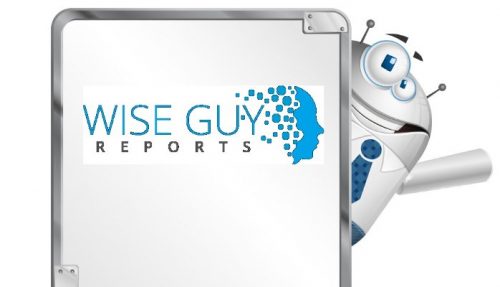 Pune , India - March 14, 2018 /MarketersMedia/ — Summary
Technology themes: artificial intelligence, voice, ad fraud, ad blocking, ad effectiveness, video ads, programmatic ad buying, ecommerce, virtual & augmented reality, social influencers and Internet TV.
Regulatory themes: net neutrality, data privacy, Brexit, tax avoidance, copyright and various regulatory edicts across the world. Macro-economic themes: Generation Hashtag, fake news, unsavoury content and M&A.
This report looks at key investment themes which could impact the advertising sector and identifying winners and losers.
GET SAMPLE REPORT @ https://www.wiseguyreports.com/sample-request/3054217-advertising-sector-scorecard-global-thematic-research
Companies mentioned
Acxiom
Adobe
Airmedia
Alliance Data Systems
Angie's List
Baidu
ChannelAdvisor
Cheil
Clear Channel
Clear Media
comScore
Criteo
Dentsu
Facebook
Havas
HubSpot
Interpublic
JC Decaux
Lamar Advertising
M&C Saatchi
Marchex
Nielsen
Omnicom
Outfront Media
Publicis
RetailMeNot
Rocket Fuel
Rubicon Project
Trade Desk
Tremor Video
TubeMogul
Twitter
WPP
Yandex
Yelp
YuMe
Scope
- This report is part of our ecosystem of thematic investment research reports, supported by our "thematic engine".
- About our Thematic Research Ecosystem
- Research has developed a unique thematic methodology for valuing technology, media and telecom companies based on their relative strength in the big investment themes that are impacting their industry. Whilst most investment research is underpinned by backwards looking company valuation models, thematic methodology identifies which companies are best placed to succeed in a future filled with multiple disruptive threats. To do this, tracks the performance of the top 600 technology, media and telecom stocks against the 50 most important themes driving their earnings, generating 30,000 thematic scores. The algorithms in "thematic engine" help to clearly identify the winners and losers within the TMT sector. Our 600 TMT stocks are categorised into 18 sectors. Each sector scorecard has a thematic screen, a risk screen and a valuation screen. Our thematic research ecosystem has a three-tiered reporting structure: single theme, multi-theme and sector scorecard. This report is a Sector Scorecard, which aims to identify overall winners and losers in a sector based on all themes impacting that specific sector. Live scorecards for each of our 18 sectors are available on our client portal.
Reasons to buy
- Our thematic investment research product, supported by our thematic engine, is aimed at senior (C-Suite) executives in the corporate world as well as institutional investors.
- Corporations: Helps CEOs in all industries understand the disruptive threats to their competitive landscape
- Investors: Helps fund managers focus their time on the most interesting investment opportunities in global TMT.
- Our unique differentiator, compared to all our rival thematic research houses, is that our thematic engine has a proven track record of predicting winners and losers.
Table of Content: Key Points
THEMES
Technology themes
Regulatory themes
Macro-economic themes
SECTOR SCORECARD
Who's who and best ideas
Thematic screen
Valuation screen
Risk screen
PRICE MOMENTUM
Performance of advertising sector against the broader TMT space
Performance of the individual advertising companies
…Continued
ACCESS REPORT @ https://www.wiseguyreports.com/reports/3054217-advertising-sector-scorecard-global-thematic-research
Get in touch:
LinkedIn: www.linkedin.com/company/4828928
Twitter: https://twitter.com/WiseGuyReports
Facebook: https://www.facebook.com/Wiseguyreports-1009007869213183/?fref=ts
Contact Info:
Name: Norah Trent
Email: Send Email
Organization: WISEGUY RESEARCH CONSULTANTS PVT LTD
Address: Office No. 528, Amanora Chambers
Phone: +1-646-845-9349
Website: http://www.wiseguyreports.com
Source URL: https://marketersmedia.com/advertising-sector-scorecard-market-2018-current-players-such-as-and-future-plans/314287
Source: MarketersMedia
Release ID: 314287