Floor coating company makes info about their floor coating systems more accessible.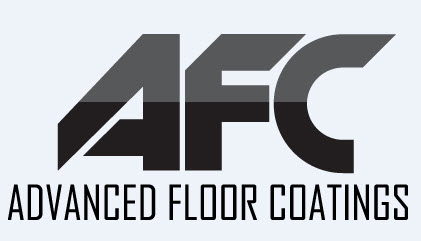 Salem, OH,, United States of America - - June 5, 2014 /MarketersMedia/ — Advanced Floor Coatings, Inc., an Ohio based company that provides commercial and industrial high performance coating systems, has recently launched a brand new and user friendly website that is optimized for users on all manner of devices and platforms. The new website loads smoothly and provides pertinent information whether the website visitor is using a phone, tablet, or desktop PC. Advanced Floor Coatings, Inc. has been installing the highest quality special application flooring systems such as urethane, epoxy, hybrid floor systems and more, for over 30 years.
Mel, a spokesperson for Advanced Floor Coatings, explained the company's goal in launching their new site. "We're an old and established company, but there's nothing old-fashioned about us except our service," he said recently in an interview. "We provide our customers across a wide array of industrial and commercial market sectors with appropriate high end floor coatings for their specialized applications. Advanced Floor Coatings has provided business and industry clients in the food and beverage industries, heath care, manufacturing, science and technology and more with seamless, safe, non-slip, puncture resistant, non-porous, non-abrasive, eco-friendly, anti-static concrete floor coverings capable of withstanding intense high traffic and tough use for generations. We wanted all of our clients, old and new, to be able to access our home on the web in a quick and convenient fashion, in order to learn about their floor coating choices, see our picture gallery of completed past projects and to utilize the information contained within our knowledge center. We invite you to stop by our new home in cyberspace and see what we have to offer"
Advanced Floor Coatings provides such unique applications as moisture vapor control systems, decorative floor coating, resinous floors and epoxy flooring systems, stained and polished concrete and much more. Coated floors provide numerous advantages clients including being slip resistant, mold and mildew resistant, sanitary and easy to clean. Coated floors protect the underlying structures, and provide a safer work space environment for employees. Coated floors are low odor, provide static control, and are tough and long lasting, able to withstand intense traffic for many years. Coated flooring systems are mandated in many industries, and Advanced Floor Coatings, Inc. is knowledgeable about and able to meet and exceed all major industry specifications.
About Advanced Floor Coatings, Inc.:
Advanced Floor Coatings, Inc. is a floor coating company out of Ohio that has been providing industrial quality floor coatings to a wide variety of commercial and industrial clients such as retail stores, distribution centers, aviation and transportation centers, service bays, commercial kitchens and food processing facilities, stadiums and arenas for over 30 years. The company works exclusively with industrial and commercial clients.
Contact Info:
Name: Mel
Organization: Advanced Floor Coatings, Inc.
Phone: 1-800-288-9589
Source URL: https://marketersmedia.com/advanced-floor-coatings-inc-announces-the-launch-of-their-newly-designed-website/46477
For more information, please visit http://afcpros.com
Source: MarketersMedia
Release ID: 46477