Coastline Behavioral Health of OC hires Business Development Director Brandon Carol.As the landscape changes for treatment centers the company continues it's pursuit of highest ethics and care.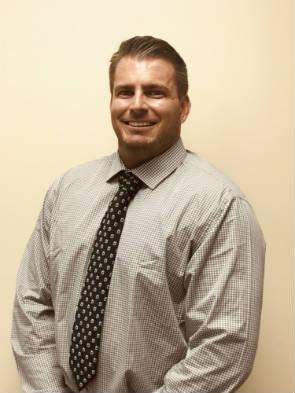 Huntington Beach, United States - July 13, 2018 /PressCable/ —
Coastline Behavioral Health
18377 Beach Blvd. #210
Huntington Beach, CA 92648
714-841-2260 https://coastlinerehabcenters.com
Contacts: Justin Eakin, Chief Executive Officer, 949-677-5114
Jason Jacobs, Chief Operating Officer, 949-345-5577
Media Inquiries : Nicole Kreider, Director of Clinical Outreach, 949-205-1065
July 11, 2018, Huntington Beach, CA: Coastline Behavioral Health is pleased to announce the recent hire of Brandon Carol as Director of Business Development.This is a strategic decision led by the CEO, Justin Eakin, as the company continues to invest in their long term growth and sustainability. Mr. Carol brings with him a background in case management, sales and years of experience working in the treatment industry. He shares the company's vision of a tailored approach in working with clients and their families to meet to their individual needs to provide the best treatment available. More information on the Mr. Carol and the entire team can be found on their staff page.
"As there continues to be changes within our industry, including downsizing and organization restructuring, our business development strategy is a testament to our solid company practices, ASAM protocols and ethics in our clinical outreach", Justin Eakin, Chief Executive Officer and Co-Founder, Coastline Behavioral Health.
More About Coastline Behavioral Health
With Headquarters in Huntington Beach, California, Coastline Behavioral Health is an Addiction Treatment Center offering all levels of care (partial hospitalization, intensive outpatient treatment, outpatient treatment and sober living) in their men's and women's alcohol and drug treatment programs. Their exceptional staff has over 100 years of combined experience in treating addiction and behavioral health issues such as PTSD, OCD, depression, anger management and trauma.They have a unique approach for care based on individual treatment plans and experiential therapy, including their music and faith-based programs that cater to special interests of clients. With Joint Commission accreditation, the company holds itself accountable to the highest level of care and treatment ethics to foster long-term, sustained sobriety.
View Coastline Behavioral Health's Treatment Centers page on Google for more information.
Contact Info:
Name: Jason Jacobs
Organization: Coastline Behavioral Health
Address: 18377 Beach Blvd #210, Huntington Beach, California 92648, United States
Phone: +1-714-841-2260
Website: https://coastlinerehabcenters.com
Source: PressCable
Release ID: 376213