An accountability coaching program has been launched by The Action Club. The program aims to help goal-oriented people develop a clear action plan and follow through with it.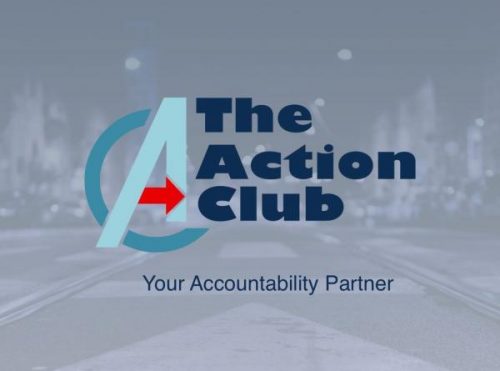 Chêne-Bourg, Switzerland - February 15, 2021 /NewsNetwork/ —
The Action Club has launched a program that seeks to help goal-oriented individuals realize their goals. The program aims to do this by keeping these individuals accountable for their actions. The program aims to help people develop and stick to an action plan.
For more information, visit https://theactionclub.com/tac.
The newly launched program is fueled by The Action Club's mission to help people. It aims to empower people to live accountable lives, transform the way they approach challenges, and reach extraordinary levels.
The program pairs every participant with an accountability coach. The coach seeks to analyze the goals of each participant. Afterwhich, they aim to provide clarity on the actions needed to achieve them. The accountability coach also seeks to ensure that participants do all that is necessary to reach their goals.
Every coach aims to eliminate debilitating emotions from the life of their coachee. The feelings they seek to dissuade are procrastination, self-sabotage, analysis paralysis, and overwhelm. The Action Club believes that successful people have individuals that keep them accountable. As such, they seek to help their clients acquire the habits of the affluent.
The Action Club seeks to help its clients develop clear, actionable steps. Their proprietary Ready Set Goal masterclass seeks to educate clients on the best goal setting methods and goal execution steps.
The Ready Set Goal masterclass proposes six modules and a 90-day action plan that aims to help clients achieve their goals. The masterclass also aims to be risk-free. It has a 30-day money-back guarantee that clients can take advantage of if they are not satisfied with the class within 30 days.
More information is available at https://theactionclub.com/readysetgoal.
The Action Club founders are Mario Geraldo and Michael Cohen. They have spent decades inspiring teams of people to achieve actionable goals in their respective fields of work. They have studied under Tony Robbins, Les Brown, Kane Minkus, Kevin Harrington, Lewis Howes, and many more successful motivational speakers. They aim to use their knowledge and experience to help their clients achieve their goals.
Interested parties can click on the links above for more details!
Contact Info:
Name: Michael Cohen
Email: Send Email
Organization: The Action Club
Address: 18 Rue de Genève 1225 Chêne-Bourg, Chêne-Bourg, Genève 1225, Switzerland
Phone: +41-78-900-50-00
Website: https://theactionclub.com
Source: NewsNetwork
Release ID: 88997581