The Academy of Functional Medicine and Genomics is now offering training in "Complex Multisystem Disorders" (CMD).This is an excellent opportunity for health care practitioners to bring their complex cases to the "live" webinars to learn and get feedback from other practitioners.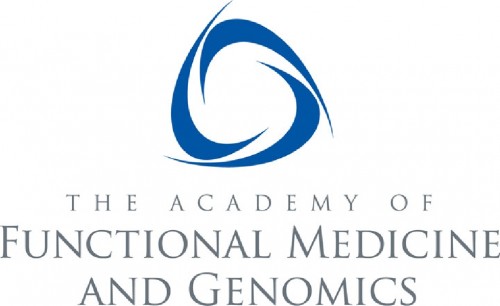 Washington DC, USA - February 9, 2015 /PressCable/ —
The Academy of Functional Medicine and Genomics with its ever-expanding knowledge base of information and clinical expertise is moving to shift gears to the study of "Complex Multisystem Disorders" (CMD). Despite the attempts of previous webinar presentations to isolate single topics of study, in the real world, health care practitioners are forced to innovate and often deal with difficult complex cases.
When patients come with CMD, practitioners must first formulate hypotheses about which system(s) are causing dysfunction(s) such as metabolic, infectious, immune/autoimmune, allergic, nutritional, space occupying lesions(cancer), vascular, endocrine, neurological, psychiatric, genetic, etc. Once a determination is made, a hypotheses is formulated through diagnostic testing.
Treatment of these multisystem disorders can then rationally proceed based on diagnoses backed by laboratory scientific data. Over time, the CMD patients will be followed and re-presented, re-tested, have treatment plans adjusted, and the eventual success or lack of the integrative/functional/nutrigenomic interventions will become apparent.
Each Module of the on-line training consists of six "live" webinar sessions that are approximately 1.5 – 2 hours in duration. The Academy has found this format to be optimal in affording flexibility to students with their busy lives. All sessions are recorded so that students with scheduling conflicts can easily catch-up.
The Academy sessions are an excellent opportunity for practitioners to bring their complex case studies to the live sessions to get feedback from other classmates as well as the instructor.
The Program is provided as a way to expand the scope of knowledge and practice for physicians, osteopaths, chiropractors, psychiatrists, nurse practitioners, naturopaths, physical therapists, energetic medicine practitioners, and other practitioners of integrative and functional medicine modalities.
Quote by an Academy student:
"I  joined the Academy of Functional Medicine and Genomics only after researching all of the other programs I could find offering training in functional medicine. Once I reviewed the sample webinars by Dr. Gant, I was sold. His style is just what I was looking for because he explains even the most complicated concepts in a clear and concise way without ever making you feel stupid for not knowing something. He is a wise and compassionate physician and his love of teaching shines through. Once you see the power of functional medicine in action, it's almost impossible to go back to practicing medicine the old way. This is one of the best choices I have ever made in continuing medical education. These principles will put you five to fifteen years ahead of what most doctors are now practicing."  Neil F. Neimark, M.D.
The new on-line training Modules begin February 11th and continue through July.
To find out more about the Academy curriculum, please visit the web site at http://www.academyoffunctionalmedicine.com  or call The Academy of Functional Medicine and Genomics directly at 888-632-6938.
Contact Info:
Name: Howard Jamison
Email: Send Email
Organization: The Academy of Functional Medicine and Genomics
Address: 1750 Prairie City Rd #130-153, Folsom, CA 95630
Phone: 888-632-6938
Website: http://www.academyoffunctionalmedicine.com
Source: PressCable
Release ID: 74396