A newly released unique book by Roger Himes brings not only emotional impact through its story, but includes12 songs that intensify this contemporary romance fiction.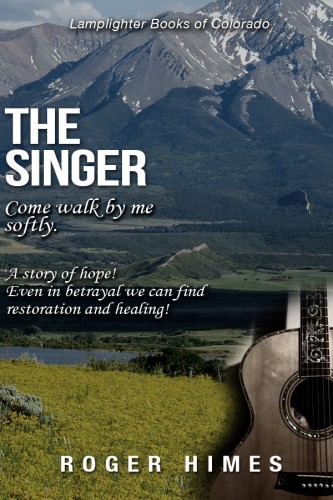 January 16, 2013 /MarketersMEDIA/ — Roger Himes, of Castle Pines, Colorado USA, both author and composer, has recently released a new fiction book, unique in the sense that it uses songs to enhance and intensify the story. The songs are sung by the lead character, Scott Bailey, and the songs follow the storyline of the book.
The story revolves around making positive choices, forgiveness, and dealing with life's problems. Scott Bailey is a lawyer by profession but a singer-composer by preference. Burned out in his law career and facing mid-life crisis, he and his wife Sharon and 3 kids move to Wildwood, Colorado USA where he becomes an entertainer. Scott pursues his dream of composing and singing, and they are happy, but he soon allows a romantic, adulterous relationship to develop with Christy, who comes to listen to him sing.
Teen readers will find 15 year old Megan's relationship with her dad engaging, both before and after their move. Urged by her dad to be sexually abstinent, his adulterous act temporarily and almost permanently destroys their family, and they must deal with this hypocritical double standard.
This one-of-a-kind book brings both story and music together into one. The lyrics of a song tell why the 12 songs in this book substantially contribute to the drama:
"Music speaks louder than words.
It's the only thing the whole world listens to.
When you sing, people understand."
The lyrics can be read in the book, and links allow the reader to listen to the songs, making them more personal. The book is found at http://www.TheLawyerSinger.com . This Kindle book and 12 song soundtrack is very affordable at only $2.99.
About Roger Himes: Both author and song composer, he also sings the songs in this new book, which is his fifth book. He is a lawyer, life coach, and licensed counselor. His unique perspectives add insight and meaning to the story. Earlier in life, Roger was a nightclub entertainer, and even performed a short time with John Denver. Parts of the story are derived from real-life experiences of the author.
Contact Info:
Name: Roger Himes
Email: Send Email
Address: 7477 Sugar Maple Court
Phone: 303-988-9112
Website: http://www.TheLawyerSinger.com
Source URL: https://marketersmedia.com/a-very-unique-new-book-release-the-singer-come-walk-by-me-softly/3227
Source: MarketersMEDIA
Release ID: 3227