Cece's Warehouse has announced the listing of the 2021 model of the BestCool Portable Air Conditioner Cooler to help customers looking for an effective means of staying cool this summer.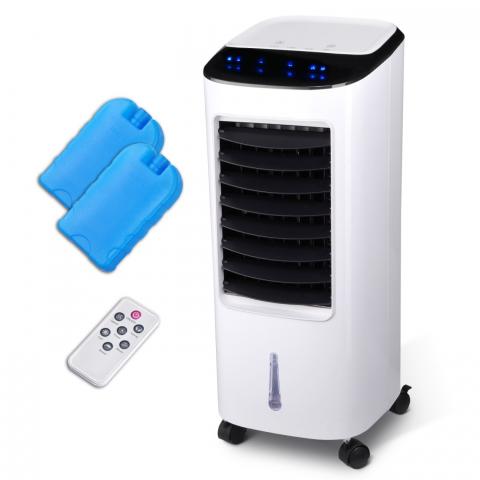 Salt Lake City, United States - April 19, 2021 /NewsNetwork/ —
Cece's Warehouse has launched the new BestCool Portable Air Conditioner Cooler that features a built-in evaporator to provide efficient cooling and humidification for its users.
More information is available at https://ceceswarehouse.com/products/bestcool%E2%84%A2-portable-air-conditioner-cooler-fan-evaporator-air-humidifier-v2
The newly listed item from Cece's Warehouse is the 2021 model of the BestCool Portable Air Conditioner Cooler and has been released to help customers prepare for the coming summer months.
As the warmer weather approaches, issues such as difficulty with sleeping due to higher temperatures can become more common. Furthermore, with the increase in employees working from home, having an adequate means of keeping rooms cool in summer will be necessary for comfort while working. With their BestCool Portable Air Conditioner Cooler, Cece's Warehouse provides an effective solution to the challenges of warmer weather.
The air conditioning unit features a 7-liter water tank and two ice boxes that work together to provide a high-functioning cooling system that is suitable for all rooms within a home. Additionally, the system features a left and right auto-swing design with manually-adjustable vertical positioning louvers to allow users to direct the cooling airflow in any direction.
Operation of the BestCool Portable Air Conditioner Cooler can be done through a touch screen panel or by remote control to adjust the unit's modes, speeds, and timer functions on the unit. With three varying wind speeds and modes, the cooler can be adjusted to achieve a user's desired room temperature or for fast cooling.
The sleep mode featured with the unit can be used during sleeping to prevent a room from becoming too cold as temperatures drop. The BestCool Air Conditioner Cooler also includes a sleep timer that shuts down the unit after a set period to prevent it from running overnight.
To help improve the air quality of a room, the air conditioning function of the BestCool unit filters expelled air by removing dust particles and providing a cool and fresh breeze when in operation.
Cece's Warehouse's online store provides its customers with a range of innovative household devices that are shipped directly from their Warehouse within the United States.
Interested parties can find more information by visiting https://ceceswarehouse.com/products/bestcool%E2%84%A2-portable-air-conditioner-cooler-fan-evaporator-air-humidifier-v2
Contact Info:
Name: Cece's Warehouse
Email: Send Email
Organization: Cece's Warehouse
Address: 4989 S State St #57261, Salt Lake City, UT 84107, United States
Source: NewsNetwork
Release ID: 89003320