Rising Adoption of IoT and Growing Requirement for Better Digital Ecosystem Will Accelerate the Growth of the 5G Market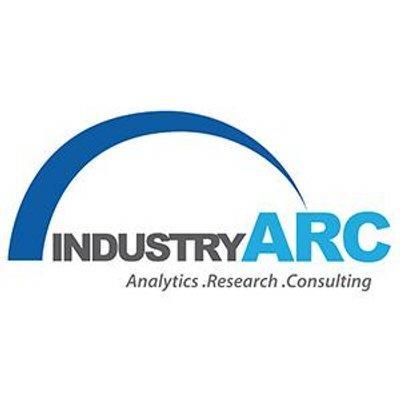 Hyderabad, India - July 24, 2021 /MarketersMEDIA/ — The global 5G Market forecast to reach $64.2 billion by 2026, growing at CAGR 65.0% from 2021 to 2026. The market growth is mainly driven by the factors including growing demand for enhanced mobile broadband services along with virtual networking architecture in telecom industry, growing investment in development of 5G and machine-to-machine communication solutions. Apart from that, rising adoption of IoT and growing requirement for better digital ecosystem will accelerate the growth of the 5G industry. In addition, demand for high-speed connections, greater reliability and access to real time information also contribute towards the market growth. In addition, 5G supports Virtual Networking Architecture (NFV) as well as Distributed Network Function Virtualization's (D-NFV), which is specifically designed to reduce the requirement of dedicated hardware. NFV also offers location, implementational as well as cost benefits to the network providers, which plays a major role in the growth of 5G market size. Hence, these factors are set to boost the market growth for 5G Market during the forecast period 2021-2026.
5G Market Segment Analysis - By Network Infrastructure
By Network Infrastructure, this market is segmented into Standalone and non-standalone network infrastructure. Non-standalone (NSA) held the highest market share of 100% in 2020, attributed to the early rollout of NSA technology across the world and the lack of standalone implementation. Apart from that, NSA is analysed to witness significant growth during the forecast period 2021-2026. The deployment of Non-standalone solution focuses on enhanced mobile broadband services to fulfil the demand of high data-bandwidth and reliable network connectivity.
Request for Sample Report @ https://www.industryarc.com/pdfdownload.php?id=19728
Report Price: $ 4500 (Single User License)
5G Market Segment Analysis - By End-User Industry
Based on end-user industry, 5G market is segmented into Residential, Commercial, Industrialand others (government and public sectors, defence and others). The market for industrial sector is estimated to witness the highest market growth with a CAGR of 73.1%, during the forecast period 2021-2026. Growing demand for better M2M communication solutions along with increasing penetration of IoT across industries is one of the major factors fuelling this growth. In October 2020, The ETSI announced the launch of a new version of DECT which supports massive machine type communication system and can be used in building automation, asset tracking, industry 4.0, condition monitoring and others.
5G Market Segment Analysis - By Geography
APAC region is estimated to witness the fastest market growth with a CAGR of 67.5%, during the forecast period 2021-2026.Many Asian countries including China, Japan and India are investing heavily for the development of 5g network infrastructure. In December 2020, NEC Corporation set up an OpenRAN lab in India to accelerate the development of 5g ecosystem. In addition, to meet the customers growing requirement of high speed mobile broadband services, mobile carrier organizations are investing heavily.
5G Market Drivers
Rising Adoption of M2M Communication System:
With growing penetration of IoT in various sectors, the adoption of machine-to-machine communication is rising, to connect smart devices such as smart cars, machines, sensors, meters, consumer electronics and others, and to offer better digital ecosystem. In June 2020, Qualcomm Technology, JLC infrastructure collaborated with IGNITE cities to develop a suite of smart and connected technology solution, in order to fulfil the demands of customers in various sectors such as industrial, commercial, municipal as well as residential and to work as accelerator for smart city projects. According to recent studies conducted by IndustryARC, the estimated number the connected devices surpassed 30 billion across the world in 2020. Apart from that, increasing investment towards digitalization and growing requirement for high-speed communication solutions to get real-time data for M2M communication as well as analysis will boost the market growth during 2021-2026.
Growing Investment in 5G:
The investment in 5G and its adoption are estimated to grow rapidly due to the growing demand for high-speed broadband, virtual networking architecture and its ability to offer enhanced capacity, better network coverage and connectivity, greater data transmission speed compared to other network solutions. According to recent research conducted by IndustryARC, mobile network operators are estimated to invest more than $1.6 trillion globally during the forecast period 2021-2026, for the development of 5g technology. Increasing investment in 5Gs and the wide adoption of 5g are some of the major growth drivers for this market.
Inquiry Before Buying @ https://www.industryarc.com/reports/request-quote?id=19728
5G Market Challenges
Spectrum Availability and High Cost Issues
5g networks can operate on wide range of frequencies, nearly up to 300GHz and these bands can offer ultra-fast speed, nearly 20 times more than LTE networks. However, availability and high cost of these spectrums create challenges in the path of the growth of this market. Apart from that, high capital investment also creates hurdles for the growth of this market, especially South American and Middle East region suffers due to the lack of capital investment. These challenges are poised to impede the 5G market growth during the forecast period 2021-2026.
5G Market Landscape
5G Market is consolidated with the top players including Huawei Technologies Co., Ltd., Samsung Electronics Co., Ltd., Nokia Corporation, ZTE Corporation, NEC Corporation, Cisco Systems, Inc., Telefonaktiebolaget LM Ericsson,SK Telecom, Airspan Networks, among others.
Acquisitions/Technology Launches/Partnerships
In September 2020, Samsung announced that to develop 5G network infrastructure for Verizon Communication over the next 5 years, under a $6.6 billion contract.
In July 2020, Samsung launched fully visualized 5G RAN technology, which will offer better efficiency, cost effectiveness and management benefits to mobile operators.
Key Takeaways
Non-standalone technology held the major market share in 2020, due to the early rollout of this technology.
Industrial sector is analyzed to grow with the highest CAGR during the forecast period, owing to high penetration of IoT and growing demand of M2M communication across industries.
APAC is anticipated to witness the fastest growth due to the rising adoption of new technologies and growing investment for the development of 5Gs.
The market of 5G is estimated to witness significant upsurge during the forecast period, owing to the growing adoption of M2M communication and IoT across industries.
The market is consolidated with top market players including Huawei Technologies Co., Ltd., Samsung Electronics Co., Ltd., Nokia Corporation, ZTE Corporation, NEC Corporation, Cisco Systems, Inc. and others.
About IndustryARC: IndustryARC primarily focuses on Cutting Edge Technologies and Newer Applications market research. Our Custom Research Services are designed to provide insights on the constant flux in the global supply-demand gap of markets. Our strong team of analysts enables us to meet the client research needs at a rapid speed, with a variety of options for your business. Any other custom requirements can be discussed with our team, drop an e-mail to sales@industryarc.com to discuss more about our consulting services.
Contact Info:
Name: Venkat Reddy
Email: Send Email
Organization: IndustryARC
Phone: (+1) 970-236-3677
Website: https://www.industryarc.com/
Source URL: https://marketersmedia.com/5g-market-forecast-to-reach-642-billion-by-2026/89037627
Source: MarketersMEDIA
Release ID: 89037627