4Patriots LLC of Nashville, Tenn., recently donated a three-month survival food kit to Warriors on the Water, an organization that creates family-bonding opportunities for those families with members who recently returned from serving overseas in the U.S. military.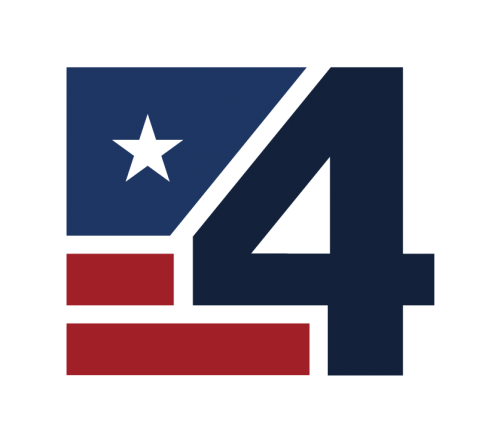 Nashville, TN , United States - April 4, 2018 /MarketersMedia/ — 4Patriots LLC of Nashville, Tenn., recently donated a three-month survival food kit to Warriors on the Water, an organization that creates family-bonding opportunities for those families with members who recently returned from serving overseas in the U.S. military.
Warriors on the Water personnel take these families on camping and fishing trips for long weekends in order to allow them to spend time together that they otherwise would not have the opportunity to do, and bond with other families in similar circumstances.
The families are provided with supplies they need for camping and fishing, for the purpose of creating opportunities for bonding and building relationships.
Today, Nashville, Tenn.-based 4Patriots LLC announced that it has donated a three-month supply of its Food4Patriots survival food to Warriors on the Water.
"While we make product and monetary donations to a variety of organizations, we are especially proud to benefit organizations that support our military members and their families," said Allen Baler, Partner at 4Patriots. Baler's company provides a variety of products that help people become more self-reliant and independent.
"The courageous men and women who serve our country so faithfully deserve only the best, and it's wonderful that groups such as Warriors on the Water put so much time and energy into helping the men and women who keep us safe every day.
"Of course, we would not be able to make these kinds of donations if it were not for the support of our customers," Baler added. "They make it all possible."
Douglas Prasko of Arizona launched Warriors on the Water approximately one year ago. More than 25 families have already benefited from it.
"We take four families at a time to a remote location and set up camp," Prasko said. "It runs from Friday afternoon to Sunday, and while one family is out on Lake Havasu or Lake Martinez or the Parker Strip, the other three families are engaging in other activities on the shore.
"We go through the local VFW posts and the quartermasters find the families for us. Then we let those families know that if this is something they are interested in, they can get in touch with us."
Prasko grew up on a Kansas dairy farm. He said he would have been a fourth-generation U.S. Navy enlistee from his family, but a damaged knee from high school football kept him out.
"This is my way of giving back and serving since I wasn't able to physically serve," he said. "My goal is to build a network of families and have them continue to communicate with each other long after the weekend is over and enjoy long-lasting relationships."
Among the other organizations that benefit from 4Patriots donations are:
Fisher House Foundation, which operates homes across the country where families of active duty soldiers and veterans alike can stay at no cost while their loved one is receiving medical treatment.
Operation Homefront, which aids military families during difficult financial times by providing food, auto and home repair, vision care, travel and transportation, moving assistance, essential home items, and financial help.
A Soldier's Child Foundation, which provides meaningful birthday gifts to the children of fallen U.S. military members and offers mentorship programs and college scholarships.
RIP Medical Debt, which aims to abolish medical debt. The 4Patriots donation is earmarked for active U.S. military personnel and veterans.
For the Troops, an organization that puts together "We Care" packages for active U.S. military service men and women.
4Patriots has a history of helping people in need through contributions to charitable organizations. The company has donated supplies of emergency food to flooding victims in the Houston area through the Houston Food Bank; to victims of tornadoes in Arkansas through the Arkansas Rice Depot; to blizzard victims in Massachusetts through the Worcester Food Bank; to people struggling to put food on the table during the holidays through the Second Harvest Food Bank of Middle Tennessee; and much more.
"Because we spend much of our time and energy urging people to prepare for disasters, we believe the least we can do is help out when Mother Nature unleashes her fury," Baler said. "Our hearts go out to the victims of these extreme weather events and we encourage everyone who is able to donate to food banks across the country to do the same."
The food in the Food4Patriots survival kits can be prepared in less than 20 minutes and requires only boiling water. It's contained in easy-to-store Mylar pouches, which keep out air, moisture and light.
Among the company's other products are the Patriot Power Generator 1500, a solar-powered generator featuring a lithium-iron-phosphate battery rated for 2,000-plus lifecycles; Water4Patriots, personal and tabletop water-filtration systems that purify water from virtually any source; Alexapure Breeze, an air purification system that removes up to 99.97 percent of dangerous airborne contaminants from homes and offices, including allergens, dander, bacteria, viruses and odors; SurvivalSeeds4Patriots, America-grown heirloom and non-GMO seeds; and Patriot Power Hub, a portable device that jump-starts almost any vehicle.
Food4Patriots provides emergency food products that are shelf-stable for 25 years. Food4Patriots survival food kits are made with food grown, harvested and packaged in the United States, and all of the meals are made without any genetically-modified products, preservatives or fillers. The kits are available in 72-hour, one-week, four-week, three-month and one-year supplies.
Contact Info:
Name: Tim Boyle
Email: Send Email
Organization: 4Patriots LLC
Website: http://www.4patriots.com
Source URL: https://marketersmedia.com/4patriots-donates-survival-food-to-warriors-on-the-water/323964
Source: MarketersMedia
Release ID: 323964