Scientists have always pondered the question of whether dark chocloates for all it's benefits can be good for blood pressure support. It turns out that it can.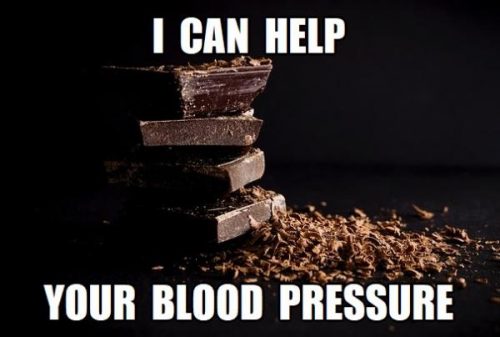 Llantrisant, United Kingdom - April 6, 2018 /PressCable/ —
There has always been some concern in medical quarters that dark chocolate may be harmful to blood pressure management. This is largely because of the presence of theobromine in dark chocolate.
Theobromine is a xanthine and is a stimulant to the central nervous system. A substance that stimulates the nervous system potentially can cause an increase in blood pressure. On this account there has been doubts as to the effect of dark chocolate on blood pressure. This is regardless of the fact that one of the health benefits of eating dark chocolate is cardiovascular protection.
This concern has now been put to rest by a study that has established that dark chocolate can in fact, be used to support blood pressure and in surprisingly small amounts.
Scientists in Germany studied 44 participants who had either borderline high blood pressure or mild high blood pressure. These participants were not on any blood pressure medication or taking any regular nutritional supplements.
The researchers split the study group in two halves. One group was given 30 calories of dark chocolate a day and the other given white chocolate. The study lasted 18 weeks. Participants were told to maintain previous lifestyle but to have the dark or white chocolate respectively 2 hours after having dinner.
At the end of the study period, participants in the dark chocolate group had on average a 3-point reduction in systolic blood pressure (the numerator reading) and 2-point reduction in diastolic blood pressure (the denominator reading).
Equally of note is that, no change in blood pressure readings was observed in the white chocolate group.
This study reveals that only a small amount of dark chocolate is needed to experience dark chocolate health benefits. This is useful as chocolate products can potentially result in weight gain.
More information on health benefits of cacao products available at: https://thedrjoe.com/cacao-powder-benefits/
Contact Info:
Name: Joe Francis
Organization: Pathfinder Publications Ltd
Address: Suite 24, Ansari Court Ynysmaerdy, Llantrisant CF72 8TA, United Kingdom
For more information, please visit http://thedrjoe.com
Source: PressCable
Release ID: 325493