2PG is a site that specializes in two player games, and has created the most extreme Flappy Bird inspired game with two player mode.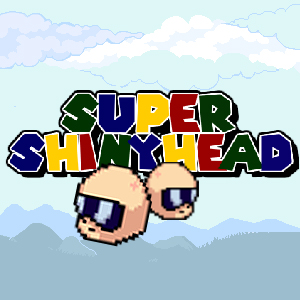 Paphos, Paphos,, Cyprus - - March 4, 2014 /MarketersMedia/ — Flappy Bird has taken the gaming world by storm in recent weeks. A game made from the recycled parts of other games and with a simple, one-button mechanic that asked users to help a bird navigate between narrow pipes; it has caused outrage and inspiration in equal measure. The game's own developer took it down in disgust, but where one went down a hundred more sprung up in its place, and new versions of the game are popping up all over the place. The latest takes the madness to a new level, with Super ShinyHead from 2PG that allows two players to play at once.
Whether single player or multiplayer, the challenge has been designed to be much harder than Flappy Bird, and users get a red head bump on their heads when they collide with the pipes, and the ShinyHead makes distracting boing sounds when users press the button to add even further distraction. The developers assure players that 2 player is all but impossible, but players compete to beat one another.
While on Flappy Bird users could only compete on social media, the 2 player mode of Super ShinyHead is a great for a head to head adventure and users can play on even the smallest smartphone screen for maximum absurdity.
A spokesperson for 2PG explained, "And you thought Flappy Bird was hard? You obviously haven't tried Super ShinyHead. Flappy Bird was nerve shattering and infuriating for many people and the rate of smartphone repair is sure to have gone up as a result, but Super ShinyHead allows players to compete head to head with a friend to add a competitive element to the experience. We are confident the game cannot get more insane than this."
About 2PG:
A multidevice publishing platform for 2 player and multiplayer games, they focus on delivering the best experience for 2 players on the same device, whether a PC, Smartphone (iphone & android) or tablet (ipad &android). They currently publish and develop games for mobile platforms as well as desktop computers to offer an all round experience. They also offer native mobile games playable on people's browsers (html5) as well as apps.
Contact Info:
Name: M.I.
Organization: 2pg.com
Phone: 442081234703
Source URL: https://marketersmedia.com/2pg-launches-super-shiny-head-to-create-the-next-generation-in-the-flappy-bird-phenomenon/34906
For more information, please visit http://www.2pg.com/
Source: MarketersMedia
Release ID: 34906