Talented Memphis rapper, 2deep the Southern President, releases "Don't Get Her Pregnant," a new single from his upcoming album titled "Being Real Cost Nothing"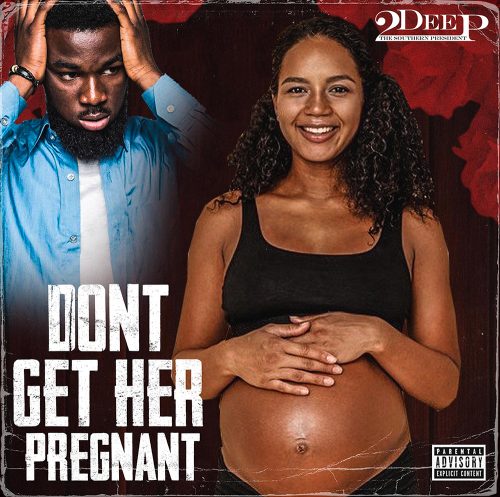 July 21, 2020 — "Don't Get Her Pregnant" is the latest single from 2deep the Southern President, as the talented artist gives rap lovers and music fans across the globe a tip of the iceberg from his upcoming album "Being Real Cost Nothing." The song is the first single off the project and it shows the creativity and ingenuity of the talented Memphis rapper as he delivers thought-provoking lyrics on hard-hitting beats.
The hip hop world has undoubtedly evolved over the years, seemingly spearheading the development in the music industry, even as the rap game continues to garner more fans by the day. However, it is rather unfortunate that rap music seems to have lost the features that endeared millions of music lovers to the genre. The somewhat deviation of many songs and artists from the true essence of making rap music, which is to deliver messages in subtly, has adversely affected the genre. One artist that is looking to restore this glory and treat rap lovers to great songs that trigger emotions and keep the audience entertained is 2deep the Southern President.
The multitalented rapper has been able to carve a niche for himself in the industry, thanks to his unique style that features fantastic wordplay and amazing songwriting skills. 2deep draws inspiration from rap greats to create a fusion of different styles while representing lyricism, storytelling, and charisma on the microphone.
The MC's creativity and ingenuity are evident in "Don't Get Her Pregnant," as the passionate, prolific, and influential delivers thought-provoking yet entertaining lyrics, a feature that has become his signature over the years.
2deep the Southern President is set to release a new album titled "BEING Real Cost Nothing," which is scheduled to drop on September 21, 2020. The talented rapper is looking to release the much-anticipated album as a follow up to his most notable projects titled "No more Mr. Nice Guy 1 and 2."
"Don't Get Her Pregnant" is currently available across several digital platforms, including Spotify and Apple Music.
For more information about 2deep the Southern President and his works, please visit YouTube and Instagram.
About 2deep the Southern President
2deep the Southern President is a Memphis rapper who represents lyricism, storytelling, and charisma on the mic. He got his start with M.A.D. Ghetto entertainment and eventually started selling thousands of copies of his music on the streets himself. He also puts out a string of mixtape releases with the help of DJ 007 and Jay Young.
###
Contact Info:
Name: 2deep the Southern President
Email: Send Email
Organization: 2deep the Southern President
Website: https://songwhip.com/2deep-the-southern-president/dont-get-her-pregnant
Release ID: 88969501