RnRMarketResearch.com adds "Celiac Disease Pipeline Market Review H1 2016" to its database.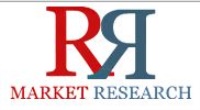 Pune, India - May 20, 2016 /MarketersMedia/ — Celiac Disease Pipeline Market Companies Involved in Therapeutics Development are Alvine Pharmaceuticals, Inc., Amgen Inc., Amyra Biotech AG, Avaxia Biologics, Inc., Calypso Biotech SA, enGene, Inc, F. Hoffmann-La Roche Ltd., Glenmark Pharmaceuticals Ltd., ImmusanT, Inc., Innovate Biopharmaceuticals, Inc., Intrexon Corporation, Sanofi and Zedira GmbH.
The report provides comprehensive information on the therapeutics under development for Celiac Disease, complete with analysis by stage of development, drug target, mechanism of action (MoA), route of administration (RoA) and molecule type. The report also covers the descriptive pharmacological action of the therapeutics, its complete research and development history and latest news and press releases. Additionally, the report provides an overview of key players involved in therapeutic development for Celiac Disease and features dormant and discontinued projects.
Inquire more about this research report at http://www.rnrmarketresearch.com/contacts/inquire-before-buying?rname=544936
The report helps in identifying and tracking emerging players in the market and their portfolios, enhances decision making capabilities and helps to create effective counter strategies to gain competitive advantage.
Note*: Certain sections in the report may be removed or altered based on the availability and relevance of data.
Scope
• The report provides a snapshot of the global therapeutic landscape of Celiac Disease
• The report reviews pipeline therapeutics for Celiac Disease by companies and universities/research institutes based on information derived from company and industry-specific sources
• The report covers pipeline products based on various stages of development ranging from pre-registration till discovery and undisclosed stages
• The report features descriptive drug profiles for the pipeline products which includes, product description, descriptive MoA, R&D brief, licensing and collaboration details & other developmental activities
• The report reviews key players involved Celiac Disease therapeutics and enlists all their major and minor projects
• The report assesses Celiac Disease therapeutics based on drug target, mechanism of action (MoA), route of administration (RoA) and molecule type
• The report summarizes all the dormant and discontinued pipeline projects
• The report reviews latest news related to pipeline therapeutics for Celiac Disease
Complete research report of 82 pages with TOC is available at http://www.rnrmarketresearch.com/celiac-disease-pipeline-review-h1-2016-market-report.html
Reasons to buy
• Gain strategically significant competitor information, analysis, and insights to formulate effective R&D strategies
• Identify emerging players with potentially strong product portfolio and create effective counter-strategies to gain competitive advantage
• Identify and understand important and diverse types of therapeutics under development for Celiac Disease
• Identify potential new clients or partners in the target demographic
• Develop strategic initiatives by understanding the focus areas of leading companies
• Plan mergers and acquisitions effectively by identifying key players and it's most promising pipeline therapeutics
• Devise corrective measures for pipeline projects by understanding Celiac Disease pipeline depth and focus of Indication therapeutics
• Develop and design in-licensing and out-licensing strategies by identifying prospective partners with the most attractive projects to enhance and expand business potential and scope
• Modify the therapeutic portfolio by identifying discontinued projects and understanding the factors that drove them from pipeline
Contact Info:
Name: Ritesh Tiwari
Organization: RnR Market Research
Address: UNIT no 802, Tower no. 7, SEZ Magarpatta city, Hadapsar Pune, Maharashtra 411013, India
Phone: +1888 391 54 41
Source URL: https://marketersmedia.com/2016-pipeline-of-celiac-disease-market-covering-13-companies/115806
For more information, please visit http://www.rnrmarketresearch.com/
Source: MarketersMedia
Release ID: 115806