In 2014, there is an increasing demand for used construction machinery over the world. Used machinery are proved to have robust performance and more affordable prices.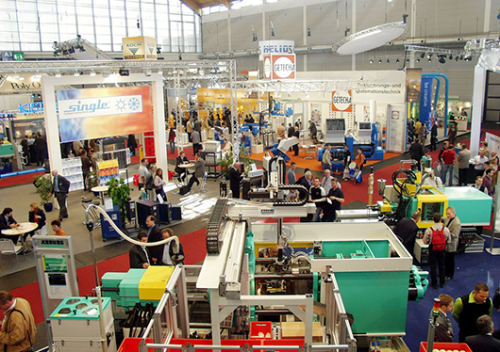 Shenzhen,, China - - May 14, 2014 /MarketersMedia/ — According to the latest statistics, there is an increasing global demand for used construction machinery in 2014. The fact is that the used machinery sector would be boosted by economic slowdown. Used machineries are proved to have robust performance and affordable prices.
There is a wide range of used construction machinery on the markets, and they are widely used in infrastructure construction. Used mobile truck crane is one of the most basic yet most versatile types of cranes. They can be mounted on wheeled trucks, rail tracks and vehicle fitted with caterpillars. Some can be used for moving earth by adding a clamshell bucket or on demolition sites by the addition of a ball.
As an established name in the used construction machinery sector, Shanghai Youhui Trading Co., Ltd has been providing global buyers with quality used construction machineries. Their most popular products include used cranes, used forklifts, used excavators, used wheel loaders, and used road rollers. Their suppliers include well-known manufacturers such as Tadano, Kato, Liebherr, Terex-Demag, Grove, Tadano Faun, Hitachi, Kobeclo, Komatsu, Toyota, Heli and TCM etc.
Cranes serve as a lifting machine. They are generally equipped with winders, wire ropes or other devices. They are used to lift and lower construction materials. The machine has the ability to move loads beyond the normal capability of a human. Commonly used in the transport and construction sectors, they are used to load and unload freight, in the construction industry for the movement of materials and in the manufacturing sector for the assembling of heavy equipment.
In general, cranes exist in an enormous variety of forms, each of these are tailored to a specific use. Sizes range from the smallest jib cranes, used which are used inside workshops, to the tallest overhead cranes, used for the construction of high buildings, and the largest floating cranes, used to build oil rigs and salvage sunken ships.
There are two major considerations when looking at the design of cranes. Firstly is that the crane must be able to lift a load of a specified weight and secondly is that the crane must remain stable and not topple over when the load is lifted and moved to another location.
For the sake of energy conservation, the cranes are designed to be energy efficient. The energy which is delivered to the load cannot exceed the energy that is put into the machine. There are also many different types of fork lift truck such as lifter forklift, the stacker forklift, hand pallet fork lift truck, automated forklift trucks and counterbalanced forklift trucks. There are many options open to anyone wishing to invest in a forklift so it is very important to make the correct choice for material handling operations.
Many of the newer forklift trucks require some skill and knowledge to use them, however, full training is available for those who are new to business and wish to start using a forklift truck or to develop forklift driving skills. Forklift trucks now have a full catalog of accessories available to make use of them easier and adapt to specific environments.
Shanghai is a global city which plays an important role in the global economic system. Youhui Trading is one of the most well known companies in Shanghai. Generally, people who are interested in sourcing used machinery in China can find reliable by using professional B2B e-commerce marketplace such as ECVV and Alibaba. Youhui Trading is looking forward to cooperating with business partners from all over the world.
Contact Info:
Name: ECVV Trade
Organization: ECVV Technology Development Ltd.
Source URL: https://marketersmedia.com/2014-sees-an-increase-in-global-demand-for-used-construction-machinery/42957
For more information, please visit http://www.ecvv.com/
Source: MarketersMedia
Release ID: 42957