Since the credit crunch, larger loan requests for small and medium size enterprises have been difficult to come by until today. Sunovis Financial has filled that void the banks have created with their new Premier Elite product.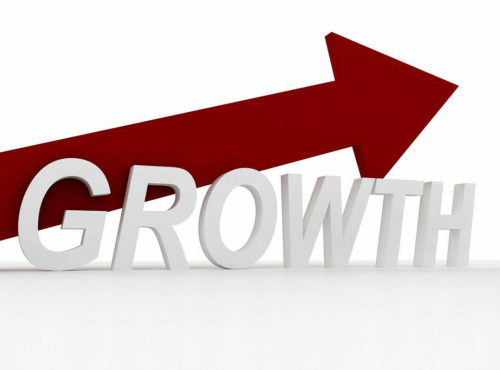 Overland Park, Kansas,, United States - - June 5, 2014 /MarketersMedia/ — Beginning June 1, 2014 Sunovis Financial now offers small and medium size businesses, with sound cash flow management, it's Premier Elite product which significantly increases funding amounts up to $2 million.
For a good number of years small businesses have found themselves trapped in a Catch 22 situation with short term business loans. The typical small business loans available have been capped at $150,000 or less per loan but today's small business operations need more to leverage bigger opportunities available. Unfortunately, in order to service the repayment of larger credit requests, the business typically has to be a larger business and in order to obtain that level of cash flow most businesses require financing first for that type of growth. Since neither situation seems to be feasible, the business languishes in a purgatory of being close to success, yet not quite being able to reach it.
Fortunately, the void in larger short term business loans has now been filled by a new financial solution made available from Sunovis Financial. Sunovis has create a new loan product, the Premier Elite, an alternative loan product that can provide critical financing up to $2 million. Now, the small business owner can quickly obtain the funding they need to grow by capitalizing on profitable opportunities that are now becoming available.
"The "Wal-Mart Effect" is probably a familiar term, and it refers to big order opportunities that can lift a small business out of the small time and into the big player field. However, big box stores that are capable of making such orders have high capacity demands." said Sunovis Financial CEO Terry Robinson. "If a supplier business can't meet those orders with sufficient quick capital, the big box store will quickly move onto someone else. The big opportunity that was available becomes lost and most likely does not come around a second time, at least with that particular vendor. Having the ability to draw upon a larger amount of fast short term capital, a small business may now respond quickly to a big box store order and stay in the game."
This new product helps these kinds of businesses by establishing a personal relationship with them and deeply understanding how they operate down to the cash flow level. By learning the specific details of what runs the given small business, Sunovis is able to ascertain what it will take to make the business successful at the next level with the lowest amount of risk involved. The partnership approach is a win-win for both borrower and lender involved, reinvigorating small business and providing growth for the American economy.
Sunovis has already proven itself to be a leader in alternative lending and finding solutions to business growth problems. Now, with its Premier Elite product and short term business loans, they have once again created a new path for American business to grow and leverage to move on opportunities as they occur instead of being shut out in the cold.
About Sunovis Financial
Sunovis Financial is a leading online lender specializing in helping small businesses that have healthy cash flows. Typical customers include, dental and health practices, retail stores, restaurant and franchisees, online companies, and more. Sunovis Financial currently serves over 700 industry types and offers a broad range of small business loans and other alternative financing products, such as equipment leasing and accounts receivable factoring.
Their Premier Elite product is offered at affordable, business-friendly rates and require no personal guarantee, no collateral, and has no prepayment penalty. Sunovis Financial extends their short-term, renewable business loans to qualified applicants within a few business days and has recently added an extended working capital loan to $2,000,000. The company's speed and transparency make it a trusted alternative to banks.
Contact Info:
Name: Jim Albertson
Organization: Sunovis Financial
Address: 7500 College Blvd, Suite 500, Overland Park, KS 66210
Phone: 855-243-7191
Source URL: https://marketersmedia.com/2-million-dollar-premier-elite-product-boosts-small-business-growth/46505
For more information, please visit http://www.sunovisfinancial.com
Source: MarketersMedia
Release ID: 46505