After receiving a rousing response, the 12 Days of Nuggets charity campaign is coming to an end on Friday, December 20. The event was organized by Operation Underground Railroad and PPC Entourage to build public awareness about child trafficking.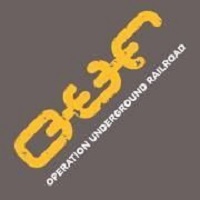 United States - December 21, 2019 —
The 12 Days of Nuggets charity campaign, a fundraising initiative from Operation Underground Railroad (O.U.R) and PPC Entourage is set to conclude on Friday, Dec 20. The campaign started on Dec 9 and has already received an outstanding response from numerous participants. The objective of this event was to make people aware of the role of Operation Underground Railroad in fighting child trafficking and raise $1 million for the cause.
According to UNICEF, every two minutes, a child is prepared for sexual exploitation. Approximately 1.2 million children are trafficked every year. This number excludes the millions already being held captive by trafficking. UNICEF also reports that about 30 million children have lost their childhood through sexual exploitation over the past 30 years.
A registered 501c3 non-profit, Operation Underground Railroad has made an exemplary contribution toward curbing child trafficking over the last five years. The organization has already rescued over 3,000 victims and has been involved in the arrest of more than 1,700 traffickers around the world. Its long-term goal is to eradicate child sex trafficking permanently through coordinated rescue and recovery planning.
The 12 Days of Nuggets campaign is about raising awareness of O.U.R. and its activities by creating shareable bite-sized pieces of content. These bite-sized nuggets of actionable content are particularly useful for Amazon sellers and other business owners looking to improve and grow their businesses. Several nuggets have been released each day throughout the campaign to raise awareness about child trafficking by driving traffic to the Days of Nuggets website. Many noted influencers in the Amazon space, as well as thought-leaders in the entrepreneurial landscape, have already contributed to make the campaign a successful one.
"We are extremely thankful to all of you for your best bite-size nuggets as well as financial contributions. The evils of child trafficking can only be eliminated with mass participation," said Mike Zagare, the founder of the Days of Nuggets Awareness Mission. "Operation Underground Railroad has been working relentlessly to bring an end to this awful situation. Before the campaign ends, please become a part of this great cause by sharing awesome nuggets with your networks and making a donation."
Those interested in contributing to the 12 Days of Nuggets campaign are requested to visit the official website of Operation Underground Railroad.
###
Twitter: https://twitter.com/@ourrescue
Facebook: https://www.facebook.com/OURrescue
Instagram: https://www.instagram.com/ourrescue/
Youtube: https://www.youtube.com/user/OURrescue
About Us: SINCE BEING FOUNDED IN DECEMBER 2013, we've gathered the world's experts in extraction operations and in anti-child trafficking efforts to bring an end to child slavery.
Contact Info:
Name: Mike Zagare
Email: Send Email
Organization: Operation Underground Rescue (O.U.R.)
Address: , United States
Website: https://www.ourrescue.org/
Release ID: 88940436