Comprehensive Reviews' head to head test on anti-snoring mouthpieces hit the headlines as the company announced the winner to the press.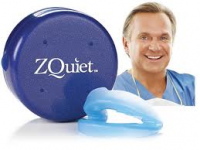 Orem, UT,, United States of America - - November 16, 2013 /MarketersMedia/ — Snoring affects millions of people around the world, and its effects are as disruptive to those that surround them as to the sufferer themselves. Many people have sought an easy and affordable cure for snoring, but such a thing has been elusive so far, with expensive and invasive contraptions and devices often proving more trouble than they are worth for all but the worst sufferers. Now, anti-snoring mouthpieces have hit the marketplace as an affordable alternative, but not all can provide effective relief. Comprehensive Reviews announced to the world recently that after much investigation, they have crowned Z Quiet as the best of the anti-snoring mouthpieces thanks to its effective method being backed by clinical trials.
The press release (http://www.sbwire.com/press-releases/zquiet-deemed-to-be-most-effective-anti-snoring-mouthpieces-on-the-market-today-378406.htm) established that having published many reviews on anti-snoring devices, the new product offered by ZQuiet promised to be the most effective yet and sure enough, delivered on that promise through clinical trials.
The review, written by Martina Paluszki, is an extensive and in-depth investigation of the product and its features, it's place in the market both in effectiveness and in price, its advantages and disadvantages, and real scientific evidence to back up the claims made by the manufacturers at the time of the product's release.
A spokesperson for Comprehensive Reviews explained, "Our reviewers are specially selected for the knowledge in the field and their ability to research the product in question and accurately portray a detailed account of its advantages and disadvantages. Mrs. Paluszki is a qualified dental researcher and accessed data from clinical trials in order to establish the efficacy of the ZQuiet mouthpiece. Sure enough, it was proven more effective than any other mouthpiece, and based on this evidence we concluded that it is indeed the best available solution on the commercial market."
About Comprehensive Reviews:
Comprehensive Reviews are focused on providing actionable, high-quality, and credible information, references, and detailed reviews backed by real life testing to enable consumers to make buying choices with confidence. Comprehensive Reviews uphold their integrity by their commitment testing each product individually and constantly improving their site. They believe in empowering consumers with detailed reviews and product information and insights.
Contact Info:
Name: Ronaldo Almagro
Organization: Comprehensive Reviews
Phone: 610-887-4867
Source URL: http://marketersmedia.com/z-quiet-mouthpieces-see-sales-bump-after-comprehensive-reviews-give-stamp-of-approval/25933
For more information, please visit http://comprehensive-reviews.com/
Source: MarketersMedia
Release ID: 25933