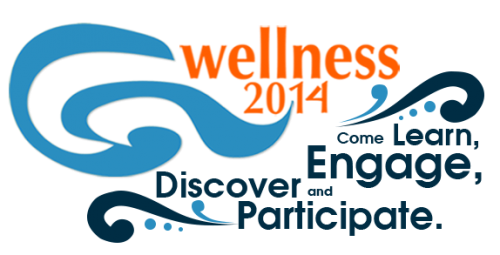 Cherry Hill, NJ, United States - August 19th, 2014
Wellness 2014 has just announced this year's conference, to be held September 14, 2014 at the Fox EDU Center, 7 Carnegie Plaza, Cherry Hill, NJ. The 2014 symposium features six nationally acclaimed authorities sharing cutting-edge insights on emerging best practices relating to health and nutrition, with the goal of helping attendees achieve optimum health and wellness. The all day event is scheduled to begin at 8:00am, and run until 4:30pm. Cherry Hill Mayor Chuck Cahn will be on hand to introduce the speakers and kick off the event.
This year's speakers include:
Suzanne Somers, actress, health and fitness activist, and noted best selling author of four blockbuster titles, who will be giving a presentation entitled "A New Way to Age."
Dr. Mark Hyman, an internationally recognized physician specializing in functional medicine, an eight-time New York Times bestselling author, Medical Editor for Huffington Post and the Medical Advisor for the Dr. Oz show. Dr Hyman will be giving a presentation called "Why are we Hungry," which will explore the biochemical makeup of certain foods we eat that actually cause us to feel hungry more often, and their role in obesity and diabetes.
Another bestselling author, T. Colin Campbell, PhD will be speaking on the topic of changing our diet and health paradigm. Dr. Campbell is the Professor Emeritus of Nutritional Biochemistry at Cornell University, and the founder of the T. Colin Campbell Center for Nutrition Studies.
Also speaking at the event will be Drs. Allan Magaziner, Scott Greenberg, and Michael Smith, who will give presentations entitled "Inflammation: Is Your Body on Fire?" "Stem Cells and the Future of Regenerative Medicine," and "Paving the Way for Personalized Medicine," respectively.
Dr. Magaziner states" I am so excited to bring Wellness 2014 to Cherry Hill, New Jersey where we will have some of the foremost leaders in health and wellness in the country educating us on the latest breakthroughs in preventive medicine. Drs. Mark Hyman and T Colin Campbell are true visionaries in a relationship between health and disease while Suzanne Somers is always entertaining the enlightening. I think that this will be one most important conferences of its kind."
Lunch is to be served to all attendees.
Tickets are on sale now, and are priced as follows:
Purchased before September 2 $85
Purchased after September 2 $95
On-Site Tickets Available $100
Sign up to register here:http://www.yourwellness.guru/register
For more information
Wellness2014 Symposium
Fox Rehabilitation
7 Carnegie Plaza
Cherry Hill, NJ 08003
wellness2014@outlook.com
Visit http://www.yourwellness.guru/ for more information.
Contact Info
Name: Dr. Allan Magaziner
Organization: Wellness 2014 Symposium

Source: http://marketersmedia.com/wellness-2014-symposium-announced/59841