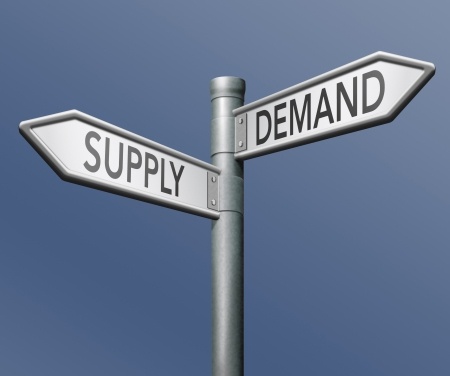 Los Angeles, CA, U.S. - April 24th, 2014
Each Fall, retirees mostly from the Northeast and Midwestern United States, pack their bags and head to warmer climates such as Arizona, Florida, and California to escape the cold winter weather. Affectionately nicknamed "Snowbirds", these retirees spend the winter months soaking up the warm weather until Spring rolls around, when they begin to return home.
Snowbirds often rely on car shipping services to deliver their vehicles to and from their winter month destinations for several important reasons:
Winter Weather Driving Can Be Dangerous
It can be a stressful and dangerous to drive in harsh winter weather. Opting to have a vehicle shipped, removes the stress and risk.
Time Savings
Time spent driving could instead be spent doing many other important tasks, or simply enjoying the warm weather.
Vehicle Wear and Tear
Driving back and forth from a winter getaway each year, puts a lot of miles and wear on a vehicle.
Money Savings
Renting a car to travel back and forth can cost hundreds, even thousands depending on how long it is needed. Take those costs combined with meals and hotels, it is easy to see how opting for a car shipping service makes more sense.
Now that winter has come to a close, snowbirds are headed back home, and the increase in scheduled car transports presents both some advantages, and disadvantages for others who may need car shipping services during this time.
Ship A Car Direct Owner Michael Strickland, offered some advice to customers looking for car shipping services during the spring. "Towards the end of April and into the beginning weeks of May, customers might notice higher car carrier rates if they are trying to schedule auto transport from Arizona, Florida, or California, back to the Midwest or Northeast. It all boils down to the law of supply and demand – with so many cars moving or waiting to move on a certain route and a finite number of car carriers able to accommodate them, the price that the carriers charge starts to go way up. (just fyi – our fee for helping folks secure a car carrier is fixed). On the flip side, because car carriers are already headed to those snowbird destinations for pickups, there are some huge savings opportunities for those shipping TO instead of AWAY from those areas."
Common Snowbird Routes Include:
Chicago, Detroit, Cleveland, Minneapolis Milwaukee, Boston, Philadelphia, Pittsburg, New York, New Jersey, Baltimore, and Washington DC to and from Miami, West Palm Beach, Naples, Fort Myers, Bradenton, Tampa, Phoenix, Tucson, Palm Springs and Las Vegas.
For more information related to snowbird routes, or for a car shipping quote, please visit: www.shipacardirect.com
Visit http://www.shipacardirect.com for more information.
Contact Info
Name: Michael Strickland
Organization: Ship A Car Direct
Phone: 866-221-1664
Address: 4443 Moorpark Way Los Angeles, CA 91602

Source: http://marketersmedia.com/ship-a-car-direct-offers-advice-for-car-shippers-during-snowbird-season/41759