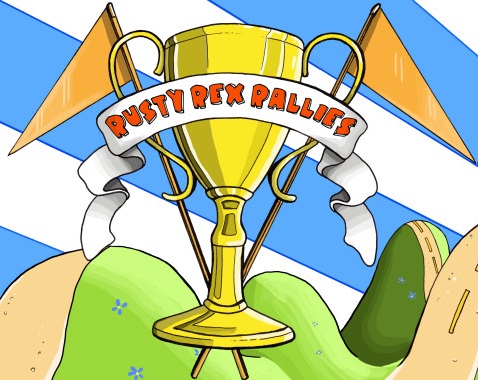 Birmingham, West Midlands, United Kingdom - April 10th, 2014
Rusty Rex have just announced their summer road trip is open for bookings, and will take place between the 12th and 5th of July, taking in the best of the Alps, Swiss and Italian lakes, the magnificent "Gorge de Verdon" and Monaco to culminate with a blow out party in Nice.
Rusty Rex Rallies are now highly in demand among enthusiasts because they do things differently to any other rally. Rusty Rex Rallies always drive into the heart of the towns they put into their routes and arrange for places to go and things to do, getting the best out of these European hotspots.
Equally, they meticulously plan the routes between these highlights to provide the most interesting, varied and breathtaking roads upon which to enjoy the experience, removing the sense of monotony that comes from whistle-stop A to B tours- Rusty Rex prioritises the process as much as the results.
The tours always leave plenty of time and give drivers realistic targets so as they do not come under pressure to do long days of driving, only to be too tired to enjoy their destinations.
A spokesperson for Banger Rally explained, "Many people watch Top Gear and see the breathtaking roads, stunning scenery and exotic locations and wish they could do the same- we provide a means by which for them to do so amid a relaxed and friendly group of like minded individuals, with events, occasions and sight-seeing all integrated into a beautiful drive that takes drivers through multiple countries. It provides all the excitement and adventure of a road trip and an exotic holiday, and uses only the best roads available so drivers feel like they're starring in their own Bond film. Tickets are selling out fast, so book now to avoid disappointment."
About Banger Rally:
Rusty Rex Banger Rallies are something very different. They are essentially a madcap road trip around some of the must see parts of Europe for people with a sense of fun, humour and adventure. The rallies feature competitions, cash prizes and unforgettable scenery.
Visit http://banger-rally.co.uk/ for more information.
Contact Info
Name: Adrian Blower
Organization: Rusty Rex Rallies
Phone: 1213234545

Source: http://marketersmedia.com/rusty-rex-banger-rally-launches-new-destinations-for-the-best-european-driving-experience/39915