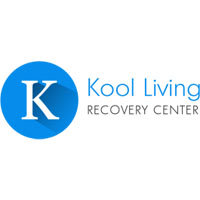 Canoga Park, USA - August 6th, 2014
This September will be the 25th anniversary of National Recovery Month. Started in 1989, National Recovery Month brings awareness to the problem of drug and alcohol abuse, and serves as an affirmation to those who have remained sober and those who want to.
California bill ACR 180, passed in 2010, recognizes September as Alcohol and Drug Addiction Recovery Month. ACR 180 states that almost three and a half million Californians are battling substance abuse.
"September is the perfect time to renew your commitment to sobriety", says Nicholas Russi, Co-founder of Kool Living Recovery Center, "Sobriety isn't something you get once and can put up on your mantle like an award. You have to choose it every day. It's a battle you have to fight every day, and some days are harder than others."
With national attitudes on substance abuse shifting from it being a criminal problem to a medical problem, treatment centers are becoming the preferred option in cash-strapped states.
"Incarceration for substance abuse looks great in a campaign ad", says Russi, "but it's many times more expensive to the taxpayer and less effective than treatment would have been in the first place. Kool Living has been serving the surrounding areas of Los Angeles and we have helped hundreds of patients get sober and stay out of prisons at public expense."
At last years Recovery Month address, Health and Human Services director Kathleen Sebelius sounded a note of hope.
"Now, more than ever, there is hope, opportunity, and support for all Americans to join their voices together and support their loved ones, friends, and neighbors on the journey to recovery and wellness", said Sebelius, "Recovery is possible. Recovery is real. I encourage everyone to celebrate recovery by organizing or joining a Recovery Month community event."
Nicholas Russi could not agree more.
"Our focus is to help people learn to be free from the grips of addiction. Without help, this disorder will kill", says Russi, "Recovery is possible. If you don't believe that right now, that's ok. We will believe in you for you until you learn to believe in yourself."
Visit http://www.koolrecovery.com/ for more information.
Contact Info
Name: Nick Russi
Organization: Kool Living Recovery
Phone: (866) 921-8893
Address: 20944 Sherman Way, Canoga Park, California, USA, 91303

Source: http://marketersmedia.com/recovery-month-celebrates-25-years/58257