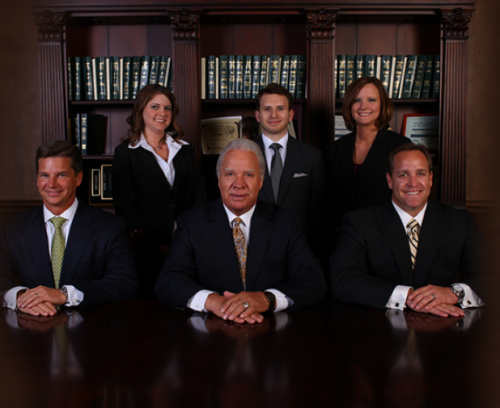 Lebanon, TN, United States - June 10th, 2014
The law firm of Lowery, Lowery & Cherry, PLLC in Lebanon, Tennessee is expanding its list of criminal defense services to visitors and Tennessee residents who plan on attending the Bonnaroo Music and Arts Festival. The annual festival has seen close to 100,000 attendees each year for the last 12 years.
"We're big fans of the culture and climate of the Bonnaroo Music Festival," said firm founder B.F. Jack Lowery. "But with 100,000 people in such a small space, the chances of people committing crimes or being injured is pretty high. A lot of those festival goers will be from out of state, and they might not realize just how serious a criminal conviction can be, even when they're far from home. We want music lovers to know that we'll stand by them and protect their rights if they're accused of a crime.
Lowery, Lowery & Cherry was founded in 1962, and cites clients' goals as their number one priority. The firm offers a wide array of legal services to individuals and corporate entities. All three partners practice extensively in criminal defense.
From its inception in 2002, Bonnaroo has promoted an eco-friendly and sustainable approach to festivals. Originally conceived as a celebration of music, Bonnaroo takes its name (meaning "a really good time") from a 1974 album by New Orleans R&B singer Dr. John. It has since added multiple stages and "activity tents," and performers run the gamut from local bands to those known on an international level, as well as stand-up comics. The festival also features "pods" housing community art projects, film showings and local breweries.
Lowery, Lowery & Cherry, PLLC is based in Lebanon, Tennessee and serves clients in the towns and counties in and around Middle Tennessee. The firm focuses on:
– Business Law
– Criminal Defense
– Personal Injury Litigation
Visit http://www.lowerylaw.com for more information.
Contact Info
Name: Jeff Cherry
Organization: Lowery, Lowery & Cherry
Phone: (615) 444-7222
Address: 150 Public Square, Lebanon, TN 37087

Source: http://marketersmedia.com/lowery-lowery-cherry-pllc-offers-legal-services-to-bonnaroo-festival-attendees/51133