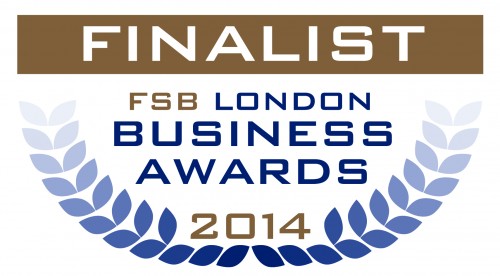 London, United Kingdom - June 26th, 2014
Academy of Vocational & Professional Training Ltd. provide a number of intense, 1, 2 or 3 day classroom based, workshop courses that have been designed to help delegates get a job, get promoted or start their own business. Students that cannot attend the company's classroom courses can also complete their training online in 4 weeks, the company say that they have students located all over the world and that the certificates they issue are recognised globally.
On their website, www.shortcourses.expert the company say, "The Academy of Vocational and Professional Training specialises in Soft Skills courses that can help you get a job, get promoted or start a business."
Chief Executive of Academy of Vocational & Professional Training Ltd., Diane Shawe, M.Ed., IEBE is no stranger to receiving awards, honours and recognition for her work. Ms. Shawe built the company which now a globally recognised training provider with impressive year on year growth from a standing starting start in 2003. In the same year Ms. Shawe also won the 'Black European Business Women of the Year' accolade, her my most recent Honour is the 'Enterprising Women's Organisation Host for Kensington, Chelsea and Westminster 2014'.
Diane said "I believe that if we help people to skill up they will be able to get a job, get promoted or start a business. I am a great believer in giving the man a fishing rod, training him how to use it then watching him feed himself and his family instead of just giving him a fish.
My softskills training courses are representative of this theme which has motivated me to develop my whole approach to adult learning with the use of technology."
The company offers a wide range of courses for all levels of expertise and experience, topics include: Management, Personal Development, Hospitality, Business Development and more. The below video contains testimonials from previous students and gives further explanation on how the company's training programs work.
The company say they are, the only UK based and globally accredited online and workshop based provider of over 390 Soft Skills courses using a cutting edge, proprietary online Learning Management system. "Our objective is to utilise our expert resources to support individual study and life-long learning by bringing education directly into the hands of communities and businesses. Because mobile devices are now the main communication tools it goes without saying that it will also become the most accessible tool for aiding learning."
"We help to get people qualified in less than a month, whilst on the move so that they can start using their new skills to get a job, get promoted or start a business."
In their FSB entry form the company said that they knew their business was going to be an innovation success when students started joining them from around the world even corporates, governments and enterprises use Academy of Vocational & Professional Training Ltd. to train their staff.
FSB (Federation of Small Business) was founded in 1974 to protect the interests of small, UK businesses. Academy of Vocational & Professional Training Ltd. is pleased to have been short listed for the FSB London Business Awards 2014 the final presentation for which will be held on the 19th July 2014.
The FSB awards 2014 were open to all London based sole traders or SME's that commenced trading prior to January 2012, with up to 250 employees. Entrants did not need to be FSB members. The FSB awards judging panel was made up of representatives from each of their sponsors. This years awards ceremony will take place on the 19th July, a full list of this years finalists in all categories can be found here.
More can be learned about Academy of Vocational & Professional Training Ltd. on the company's websites, www.expresstrainingcourses.com and www.shortcourses.expert.
Visit http://www.shortcourses.expert/ for more information.
Contact Info
Name: Mark Stubbles
Organization: Academy of Vocational & Professional Training Ltd
Phone: 0203 651 5675
Address: 46 New Broad St, London EC2M 1JH

Source: http://marketersmedia.com/london-based-training-provider-short-listed-for-fsb-london-business-innovation-award/52676