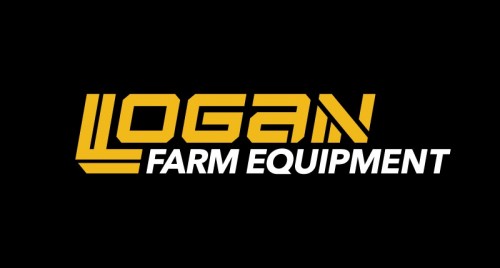 Stevens Point USA February 3rd, 2014
The 65th Annual Grower Conference and Potato Show in Wisconsin is being held February 4-6th, and will provide a great chance for those in attendance to obtain education, connect with others and learn what is new in the industry. According to the conference organizers, "Growers attending the conference will have the opportunity to get a head start on the season with expert market outlooks, research reports, information on new technologies and agribusiness advice. The conference is a great place for growers to get the advice, tips and insights that will give them the edge they need in a tough business. We have an excellent slate of speakers and presentations."
Logan Farm Equipment Sales Director, Clinton Arnold, said, "The opportunity to attend this conference for Logan Farm Equipment is essential. Wisconsin is a major player in the potato industry and being a part of the conference allows Logan Farm Equipment to associate with the farmers who use and value our product." Along with current Logan Farm Equipment products, customers can shop the world's largest used and refurbished farm equipment inventory of Agritech Corporation, a division of Logan Farm Equipment.
In addition, Sand County Equipment, a Logan Farm Equipment dealer, will be showcasing a LOGAN LOAD PRO Bed at the conference. Sand County Equipment is also hosting an open house at their new building, 8364 Monica Rd, Bancroft, WI. The open house will be from 12:00-5:00 pm on Thursday, February 6th. "We are the fresh face in the area and the open house will give an opportunity to potential and existing customers to tour the new building and to find out how we can better serve them," said shop owner, Paul Cieslewicz. For more information about Sand County Equipment everyone can call the shop at 715-335-6652.
For more information about the UW Extension and WPVGA Grower Conference please visit: www.wisconsinpotatoes.com
About Logan Farm Equipment: Logan Farm Equipment is potato farm equipment made by farmers for farmers. Logan's simplified engineering reduces costly down time by making repairs easy. Logan Farm Equipment stands behind their products and provides the best service and warranties in the industry. For more information visit, www.loganfarmequipment.com
About Agritech Corporation:
Agritech Corporation specializes in buying, selling and trading used agricultural, farm and potato equipment. Their customers range from all 50 states as well as Canada and Mexico and reach as far as Chile, Australia, New Zealand and Russia. With 25 years of experience, a vast online used potato equipment inventory, and a skilled team of equipment experts, Agritech prides itself on being able to provide used or refurbished equipment for any customer. For more information visit, www.agritechcorp.com
Visit http://www.loganfarmequipment.com/ for more information.
Contact Info
Name: Bruce Nyborg
Organization: Logan Farm Equipment
Phone: (866) 541-4687
Address: 615 E 3rd North, Sugar City, Idaho 83448

Source: http://marketersmedia.com/logan-farm-equipment-attending-uw-extension-and-wpvga-grower-conference/32393