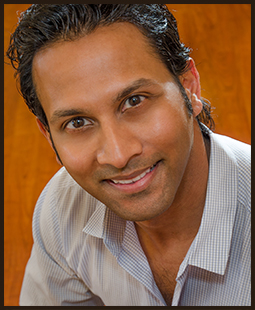 Austin, Texas, United States of America - January 29th, 2014
The million dollar smile is something that can win respect, affection and even adoration, and has its roots in biology- white and straight teeth show an uncommon level of evolutionary fitness and help represent us more as our ideal selves than otherwise. No wonder then that cosmetic dentistry to create a winning smile is hugely popular. Lakeway Smiles is a cosmetic dentist in Austin Texas that has been at the forefront of delivering the latest and greatest smiles to clients, and has recently released a whole swathe of special offers to incentivise new customers to join them.
The Austin cosmetic dentist is offering complementary consultations normally worth $75, 5% off dental implant treatments, and a special offer to undergo Invisalign straightening for only $4800 with flexible finance schemes for low monthly payments. They are even offering 50% off permanent teeth whitening and complementary smile imaging to show what a difference their services can make to customers.
These offers are all designed to help make it easier than ever for those seeking straightening, whitening or a dental implant in Austin TX to get what they need from a specialist in the field at the most competitive possible prices.
A spokesperson for Lakeway Smiles explained, "Cosmetic dentistry is about giving people the smile of their dreams, and these special offers are designed to help those dreams come true by incentivising individuals to commit to a course of treatment. Our free consultations can explain the exact manner in which individuals can benefit from a course of treatment while our complementary image service means clients don't have to wait for the end result to know where they're going and what a difference it will make. All offers are listed on our website and users can call or email to begin the treatments."
About Lakeway Smiles: Lakeway Smiles is a cosmetic dental practice based in Austin, Texas. Lakeway cosmetic dentist Dr. Tejas Patel and his team help clients have the healthy and beautiful smile they've always wanted. A highly-trained professional in cosmetic dentistry, Dr. Patel uses the most advanced techniques in the field, as well as hosting the finest technology at his dentistry practice located in Lakeway and Downtown Austin, TX
Visit http://www.lakewaysmiles.com/ for more information.
Contact Info
Name: Jenny Taylor
Organization: LakewaySmiles
Phone: 512-476-2336

Source: http://marketersmedia.com/lakeway-smiles-dentists-offer-new-range-of-special-offers-to-texas-customers/31810