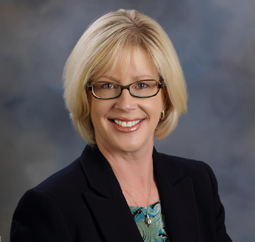 Nashville, TN, United States - May 15th, 2014
Karla C. Miller has dedicated her career to providing the highest quality family law services in Tennessee. That goal has recently been recognized by the National Academy Of Family Law Attorneys (NAFLA), who named her to their Top Ten list for the state of Tennessee.
"It is such an honor to be recognized," said firm founder Karla C. Miller. "Every day my team and I work so hard to protect our clients emotionally, financially, and physically. That is our job. And to be recognized for doing what is 'just another day at the office' for us –– well, I cannot say just how humbled I am by it."
The National Academy Of Family Law Attorneys
There are more than 1,000,000 family law attorneys in private practice throughout the country. NAFLA is an organization that aims to recognize the best attorneys practicing family law in America. The selection process is rigorous, and recipients of the award are those found to be in the top 1% of their field. Nominees must have at least five years of experience practicing family law, must be both licensed and in good standing, and must be nominated by a peer for recognition.
The law offices of Karla C. Miller and Associates, PLLC is based in Nashville, Tennessee and serves clients in Franklin, Hendersonville, Brentwood, Murfreesboro, Gallatin, Lebanon, Mt. Juliet and Dickson. The firm focuses exclusively on family law, with emphasis in the areas of:
• Divorce
• Child custody and parenting plans
• Child and spousal support
• Asset division
Visit http://www.karlahewittlaw.com for more information.
Contact Info
Name: Karla C. Miller
Organization: Karla C. Miller and Associates, PLLC
Phone: (615) 391-4200
Address: 631 Woodland St Nashville, TN 37206

Source: http://marketersmedia.com/karla-c-miller-named-to-tennessee-top-ten-by-national-academy-of-family-law-attorneys/44472