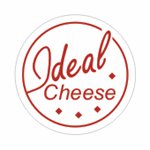 New York, NY, United States of America - January 30th, 2014
According to results of a survey conducted by the Courtyard by Marriott ranking America's favorite Super Bowl Foods, nachos were favored by 41 percent of those surveyed. The increased demand for cheese during the unofficial "holiday" has prompted the Ideal Cheese Shop's spokesperson Michael Binetti to announce a Super Bowl Sale, offering 20% of all orders over $50 between 1/24/14 and 2/2/14. Says Binetti, "We offer more than 250 different cheese varieties from 17 countries. All of our products are guaranteed fresh and hand cut per order, available per pound, full wheel, or as great treats. We provide products for retail sale to the general public as well as wholesale pricing to the hospitality industry, too."
Cheese products, when used as an ingredient in dishes or served alone, have grown in popularity becoming a staple in most gatherings, from nachos to cheesy dips, says Binetti. "There are so many superb cheeses out there, just waiting to be discovered. For that reason, we've also created our Cheese of the Month plan. This allows cheese enthusiasts to experiment with a wide array of flavors they may never have tried before. We offer three different lengths for consumers to choose from, the 3, 6 or 12 month plans."
Another growing segment of the market, gift basket sales, have also been embraced by the Ideal Cheese Shop. Binetti confirms. "Cheese baskets were very popular gift items over the Christmas season and we see continued popularity through the other months, too. Although we began as a small mom and pop store, we've embraced technology and increased sales through our online store. It has since evolved into a gourmet cheese and specialty products store featuring amazing gift baskets, specialty products such as chocolates, butters, meats and seafoods, coffee and cocoa, oils and vinegars, as well as cheese tools."
Binetti concludes. "Whether you're looking for the perfect spread of cheeses to display along side the "Big Game", a corporate gift to send a client or something to spice up the the months down the road, Ideal Cheese has something to offer you. Additionally, we offer gift certificates and also encourage cheese lovers to Like us on Facebook in order to get all the updates and specials."
About Ideal Cheese Shop:
Named World's Best Cheese Shop by Forbes.com, Ideal Cheese began as a butter and egg shop over 56 years ago. The shop has evolved into a midtown retail storefront on Manhattan's east side providing wholesale cheese to restaurants and hotels nationwide. Additionally, they operate an online presence providing products all over the country.
Visit http://www.idealcheese.com for more information.
Contact Info
Name: Michael Binetti
Organization: Ideal Cheese Shop Ltd.
Phone: 1-800-382-0109

Source: http://marketersmedia.com/ideal-cheese-shop-announces-special-pricing-for-super-bowl-gatherings/31928