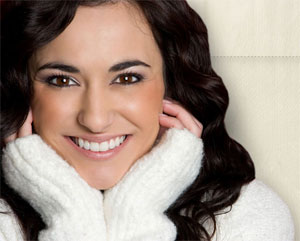 Fort Wayne, USA - May 11th, 2014
Top dentist in Fort Wayne Dr. Gregory Crawford has lately announced a referral credit for previous customers. It will be 20 USD worth credit for every new patient referred to Dr. Crawford's clinic.
A renowned name in Fort Wayne dentistry sector, Dr. Crawford earned his DDS from Indiana University School of Dentistry, with the highest of honors. He had served as a dentist for US Air Force & had also been a dental missionary in Africa. The seasoned dentist holds membership with ADA, Theta Chapter of Omicron Kappa Upsilon & Isaac Knapp District Dental Society.
"Over time, our loyal patients have happily recommended us to their friends and families. It's our constant focus on excellent dental care that has been able to earn such trust. With a mark of gratitude to our loyal patients, presently we are extending 20 USD worth credit for all our patients for each new patient they refer to us," said Dr. Crawford's spokesman.
The Fort Wayne dentist caters to every form of dental care including restorative dentistry, cosmetic dentistry & general dentistry. "Whether its tooth extraction or bonding or teeth whitening or the edgy dental implants, Dr. Crawford is proficient in every needed dental care," the spokesperson added in.
Speaking further on Crawford's dental practice, the manager stressed on a patient centric care. As per his statement, Dr. Crawford, the board certified dentist emphasizes on a bespoke plan, customized as per the patient's specific goals, age & financial affordability.
"We are always particular about patient's comfort, safety and optimum care. Thus, Dr. Crawford undergoes continuous education on latest developments in dentistry- we have deployed the latest in the dental equipment & techniques to support you with the most cutting-edge care," the manager remarked.
About Dr. Gregory Crawford:
Dr. Gregory Crawford is a leading DDS from Indiana University School of Dentistry who offers seasoned & cutting edge treatment in restorative, cosmetic and general dentistry. For further information on the referral credit and Dr. Crawford's treatments, visit http://www.smilesbycrawford-dds.com
Visit http://www.smilesbycrawford-dds.com for more information.
Contact Info
Name: Greg Crawford
Organization: Gregory A. Crawford DDS
Phone: 260.482.3759
Address: 4116 East State Boulevard, Fort Wayne, IN, USA, 46815

Source: http://marketersmedia.com/gregory-a-crawford-d-d-s-now-offers-20-for-referral-credit/43978