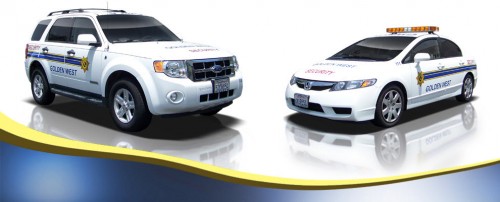 Los Angeles, CA, United States - June 11th, 2014
Golden West Security Inc is offering the top performing security services and fastest security response services for people in Southern California. People in communities, homes and other industries in Southern California are sure to enjoy and benefit from the security services that the company can provide for all clients needing instant security services.
Given that most companies offering security services would take up a maximum of 3 hours for responding in a call, the Golden West Security Inc. made sure that they can address whatever security services people need for their properties. The average response time of the company can only last for about 15 minutes and that is enough time for clients from different parts in Southern California to feel as secured as possible in their respective areas.
What makes the company worth calling for their security services is the fact that they are able to provide the fastest response with whatever security services that the people need in their area. Golden West Security is able to provide alarm response to any public or private establishments that are noticing suspicious activities within their area. They also have this on-call response that allows any individual to have the most effective and affordable security response they could get for their property or establishment. Companies needing 24 hour patrol services can also get the services of the company and will help in deterring any forms of crime. If a company needs security personnel visibility, then the company is just about the right one to call for, since they can provide trained officers in keeping the area free from crimes.
Through the use of the services of the Golden West Security Inc., any establishment or residential property is assured that they will have an easy time getting the level of security they want for their properties as well as other people residing in the area.
Golden West Security Inc. is a company dedicating their security services to all people residing in Southern California. Furthermore, the company is also focused on providing fast responses with all of the clients who would call for any of their services.
To obtain more information about the services of the company, visit their site at http://www.goldenwestsecurityinc.com/. Those having inquiries can contact the company at 818-897-5965 or 661-294-8160 and talk to any of their representatives.
Visit http://www.goldenwestsecurityinc.com/ for more information.
Contact Info
Name: Gary Jeffrey
Organization: Golden West Security Inc.
Phone: 818-897-5965
Address: 12502 Van Nuys Blvd #215, Pacoima, CA 91331

Source: http://marketersmedia.com/golden-west-security-inc-offers-the-fastest-security-response-services/51318