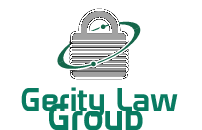 Phoenix, AZ, United States of America - March 10th, 2014
The New York Times reports that in the world of business, "Early branding of a small or emerging company is key to business success. It is the quickest way for your company to express what it is and what it can offer. Dollar for dollar, it is as important and vital as any other early steps." AllBusiness.com further notes in this Times article, "A brand is a company's face to the world. It is the company's name, how that name is visually expressed through a logo, and how that name and logo are extended throughout an organization's communications."
To meet the needs of individuals and businesses needing to protect their corporate branding, logos, slogans and all types of intellectual property is the mission of the Gerity Law Group. Along with their company Trademark It, they provide services for those seeking trademark protection. Michael Gerity, Spokesperson for Trademark It explains the importance of legally securing one's intellectual property. "Your name, slogan or design is how you distinguish your products or services from those of your competition. If you're already using your name, slogan or design, then you've already developed good will and brand recognition in the market. If you haven't started using it yet, that's what you immediately need to develop. Don't allow your competition to capitalize on your hard work and good name. Most importantly, don't cut corners or waste time when it comes time to secure your legal rights and protect your trademark."
Gerity makes clear why the services of his law firm are entirely necessary for anyone in business today. "The services of the Gerity Law Group do not stop with our team securing your trademark. We are also available to assist you with ongoing legal filings to keep your trademark active and properly registered as required by the United States Patent and Trademark Office." He further elaborates, "After your trademark is registered, our legal team can help you to enforce your trademark through the courts if necessary to maintain your corporate branding. As well, our law firm is here to help clients who find themselves on the receiving end of a demand letter from another trademark owner."
While many businesses feel that they can handle everything from "cease and desist" letters to trademark maintenance, Michael Gerity warns against going it alone. "Your best bet is to hire an experienced attorney who can not only respond to these kinds of legal objections, but who has the experience to avoid many of these issues right from the start. The attorneys in our legal group fit that description and will help you to file a trademark application that maximizes your legal protection. This assures the likelihood that your application will successfully become a registered trademark and branding icon."
About The Gerity Law Group, PLLC
The Gerity Law Group provides services nationwide through their website Trademark It for the registration and maintenance of literary copyrights, business trademarks, corporate branding and all forms of intellectual property. Within Arizona, their legal team provides litigation services for business disputes, intellectual properties, contracts and agreements. Their attorneys also actively assist in the formation and maintenance of businesses and real estate matters.
Visit http://www.trademarkit.com for more information.
Contact Info
Name: Michael Gerity
Organization: Gerity Law Group, PLLC
Phone: (800) 659-7575

Source: http://marketersmedia.com/gerity-law-group-launches-trademarkit-com-for-protection-of-intellectual-properties/35480