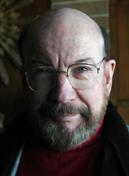 San Francisco, USA - April 8th, 2014
In a recent survey of over 300 executives on their perceptions and experiences of leadership development, only 4.3% rated their leadership development as "very effective." Yet tens of billions of dollars are spent each year by U.S. corporations despite the overwhelming majority view amongst those who authorize these expenditures that they are not getting their "bang for the buck."
An alternative to leadership trainings, executive peer support groups have become very popular and much more effective. Peer groups of executives coming together regularly to support one another in their aspirations has proven to accelerate members' rapid growth in capacity and effectiveness. Beginning in the mid-1950s, the number of peer support groups has grown rapidly throughout the world with tens of thousands of them now meeting on a regular basis. The basic idea is to have a fixed number of members in each group who meet regularly, usually monthly, and develop extraordinary levels of trust and respect for one another. Leaders who hold membership in a peer group have proven to be more effective.
FutureShapers, LLC is a U.S. company that specializes in forming executive peer groups, but with a different focus – to support group members in not only better leaders but more conscious leaders – more mindful in how they lead, work and live.
FutureShapers founder John Renesch states, "We've been operating beta groups for a couple of years now and are ready to start forming what we are calling FutureShapers Roundtables. Members benefit from being part of a trusted community of support." Renesch explains that each group is facilitated by a Host, who also offers coaching to members between meetings. Roundtable Hosts are certified by FutureShapers so they are skilled as meeting organizers, facilitators and personal consciousness coaches.
"Roundtable members receive support from both their fellow members as well as their Host," states Renesch. "With each group consisting of twelve members, each member has the support of a personal coach and eleven other trusted partners in reaching their objectives for personal development," he concluded.
Based in the San Francisco Bay Area, FutureShapers has been leading Host certification process retreats for over a year.
Visit http://futureshapers.com/ for more information.
Contact Info
Name: John Renesch
Organization: FutureShapers LLC
Phone: (001) 855-264-3303

Source: http://marketersmedia.com/futureshapers-addresses-leadership-crisis/37394